Emma + Toby's Fun Filled Festival Barn Wedding
As promised earlier this week, here is wedding number one fresh on the blog. Let's rewind to August, in the crazy beautiful wilds of Scotland, at Knockengorroch Farm, where two lovely people had a humanist wedding like none other I'd attended before. When I first Skyped with Emma and Toby to chat about their wedding, I knew it was going to be a bag load of fun to photograph; Toby being a blacksmith and this playing a part in their super personal wedding ceremony, friends with circus skills, and everything DIY right down to the venue at Knockengorroch Farm - a place more well known for the annual World Ceilidh Music Festival than weddings - I was so excited to see how they would transform this unique venue for their DIY Festival style wedding.
Being in the middle of nowhere (at least it felt like it to me - more used to the city centre of Birmingham than somewhere with no phone signal and using a real map) meant I stayed in the cottages that Emma and Toby's family had hired for the weekend due to the lack of accommodation available. As soon at I arrived the whole family welcomed me from the off like one of their own. I arrived to huge hugs and a bowl full of homemade curry and knew I was in for one super fun shindig.
I admit I got a bit lost on the way to and from the wedding (nearly sleeping in my car on a dark country road at one point, you remember what I said about no phone signal) but I had the absolute best time at this super fun and relaxed wedding! There was hula hooping, Battenburg wedding cake, hog roast, and the most wild ceilidh dancing to an awesome band. It rained a little but no one cared and I got to stomp about a field in my wellies all day so I was in my happy place. But less about me, here's what Emma & Toby had to say.
How did you meet?
We met at school aged 11/12 when Toby moved up to Scotland. We became friends and to be honest can't really remember a time when we weren't together in some way or another.
Tell me about your proposal story:
Our engagement was more of a spur of the moment unofficial wedding ceremony at our favourite festival - Knockengorroch. One thing led to another and all of a sudden we were getting married, the stall next door knitted a bunch of flowers, the stall opposite prepared enough food for us all and there we were being married over the anvil. We asked Simon to be our officiant again for our 'proper' wedding.
Why did you choose your venue for your wedding day?
There was no option other than to go back to Knockengorroch for us. We emailed on the hope that they wouldn't mind us coming back and renting the site so we could put on our own wee festival. Luckily they said yes and things progressed from there!
Lets talk outfits, what made you choose them? Why did you love them?
The dress was a work of art lovingly made by my mum. I don't really know how the conversation went that led to her painstakingly crocheting it for nearly two years! It had lots of personal touches; a thistle and a white rose, an anvil and and angel. As for accessories I made floral headbands for me and my bridesmaids - it took a few attempts as our labrador puppy managed to eat 3 of the originals! My wonderful sister got me a silver chain so I could wear a pendant that was from Toby many moons ago. As for Toby, his suit was a spur of the moment late night eBay purchase when we got a bit excited about the wedding. It was great and was tied together with a yellow wool waistcoat and snazzy butterfly print shirt. His shoes were a bargain in a sale a couple of weeks before the wedding. Our rings were extra special as they were handmade by our incredibly talented friend Becky. She used recycled silver to make our bands which are absolutely perfect.
Tell me about the vision you had for your wedding including your theme/colour scheme/styling/flowers:
The decor and styling all tended to be things we (and our friends and family) had already. Wall hangings and fairy lights, it's just us. I love flowers but we didn't have the budget to spend on a florist. So the floral decorations were all artificial and made by my mum. I wasn't going to have a bouquet either but again my lovely Sister surprised me on the morning of the wedding with some beautiful homemade bouquets including my favourites, Gerberas and Sunflowers. The button holes for all the boys were made from wild heather growing on site, the amazing Kim went and collected it and made them on the day! She also had made me another bouquet (going from none to two in a day!) which one of my bridesmaids ended up using. Toby's mum collected materials which we used as wall hangings and table runners, she also collected petals for confetti which we combined with lavender. Our lovely friends had a huge part to play in the decorating. We were on site from the Wednesday (wedding on the Friday) but left on the Thursday to do the legal ceremony. When we left on the Thursday nothing was ready, there were sofas and bars upside down on the stage, I handed everything over to my friends and left them to it. I didn't lift a finger or put a single decoration up! It was an extra surprise for me when I got there for the wedding to see what an amazing job had been done, our friends had collected rocks and more heather which really tied everything into our surroundings.
Tell me about your ceremony, did you have anything super unique planned?
Our friend Simon, who married us at Knockengorroch the first time, was kind enough to step up and do our ceremony again! It was so magical and meant a lot having somebody we know and love being the one to marry us. Of course the ceremony had to happen over the anvil again. Simon gave a history of blacksmiths weddings which really helped explain to everyone why we were doing it the way we were. We also had a ring ceremony- our rings were passed around our friends and family so they could say a blessing or just admire them! As we are not religious it was a way of tying in other peoples faiths/beliefs to the ceremony and our marriage. Our beautiful friend Darcie sang one of our favourite songs 'What You Do With What You've Got' accompanied by the best man Joe on the guitar. I didn't cry during the ceremony but that brought me closest to the edge of tears! After the song Simon read a poem that he, his lovely lady Becky and her sister Steph had written on their van ride up. We then joined two chain links together as a symbol of our marriage coming together. Our vows were incredibly personal, I wrote mine a couple of weeks before making Toby quite nervous about what to put in his. He, in true Toby fashion, left them until the night before! The whole ceremony was short and sweet. We rounded it off by having a hammer arch where all our blacksmith friends stood up holding hammers for us to run under whilst people launched confetti!
Do you have any comments about your wedding photography? What was it like working with Kate Jackson Photography?
There aren't enough words to describe our admiration for Kate. From day one Kate's communication was excellent, we had an hour long Skype chat to discuss the wedding and just get to know each other. Kate even was brave enough to stay at the same accommodation as 30+ of my (Emma's) family! She instantly became one of the family and was such a joy to be around. The photography on the day itself was so laid back and suited us perfectly. We both hate having our photo's taken and having to pose for hours just wasn't our idea of fun. We only had two group shots and the rest were all great action shots of the wedding. There are very few photo's of us as a couple and initially I was scared of the idea of posing for couple shots. Now seeing the results I had nothing to be scared of. Kate put us both at ease and made the whole thing seem so natural.
Did you have any entertainment/music?
Of course we had to have a ceilidh and there was only one band that we wanted. Our friends are in the most amazing ceilidh band, Hectors Heroes. So funky and they are great at calling the dances for people who don't know them. We are so grateful that they could make it and they brought a PA along as well so music could keep playing during breaks from all the spinning. In the evening when family and wee kids had all gone home we were able to hook up the sound system and keep the partying going. Our dear friend Phoebe is a DJ (Vixen Sound) so she was on the decks keeping us all dancing. One of the best parts of the venue is that there are no sound restrictions as it is totally in the middle of nowhere. Seriously, there's nothing around!
If you could impart any words of wisdom to a couple planning their marriage and wedding day, what would they be and is there anything you would do differently?
I think one of the most important things we took away from the whole planning experience is making sure you do what you want to and not try and please everybody. This way your characters will shine through the wedding and everybody will love it for being so you! Organisation and forward planning is not one of our strong points so hosting a totally D.I.Y wedding seemed like a recipe for a disaster, however everything went so smoothly and we can only put it down to the fact we have the best family and friends in the world. Make the most of the time you'll spend with your closest family and friends organising and planning. Ours wedding would not have been possible without everybody's help, thank goodness for the talented, creative, lovely people we have in our lives! Final thought: We didn't have set times for anything apart from the ceremony (which was delayed anyway!) and the hog roast. Everything happened so naturally which meant everybody could just float along in a happy bubble not worrying they were missing a scheduled activity. Don't stress if things aren't running to plan, nobody else will know and they're still going to have a lovely time even if the decorations aren't exactly as you imagined or if you're running late for the first dance. Smile loads, dance in the rain and make the most of all the people you love being in one place!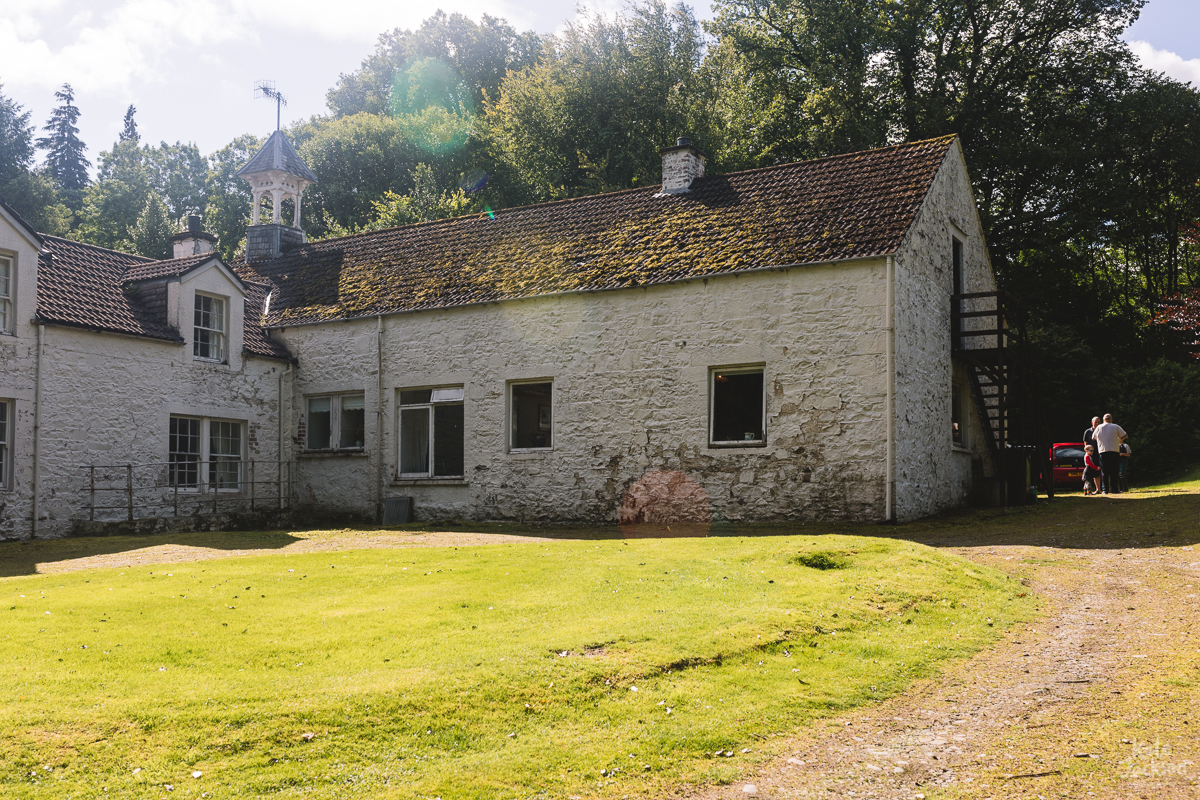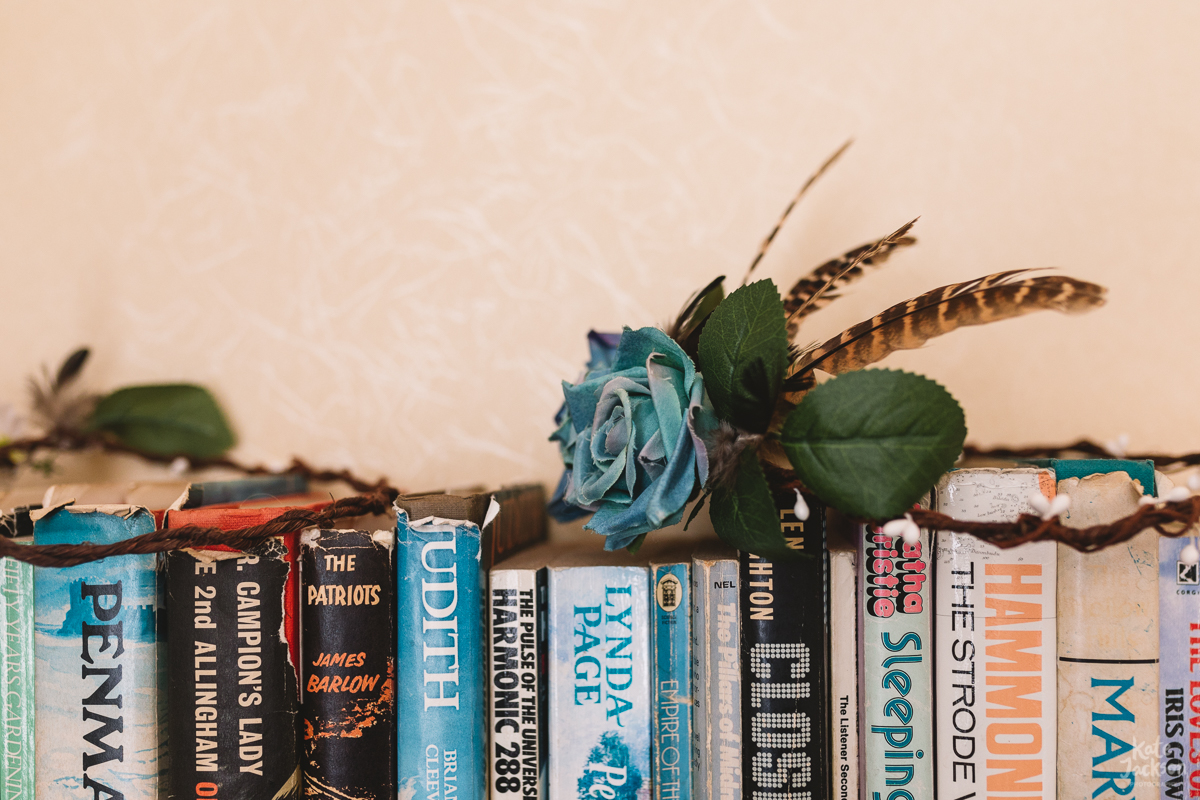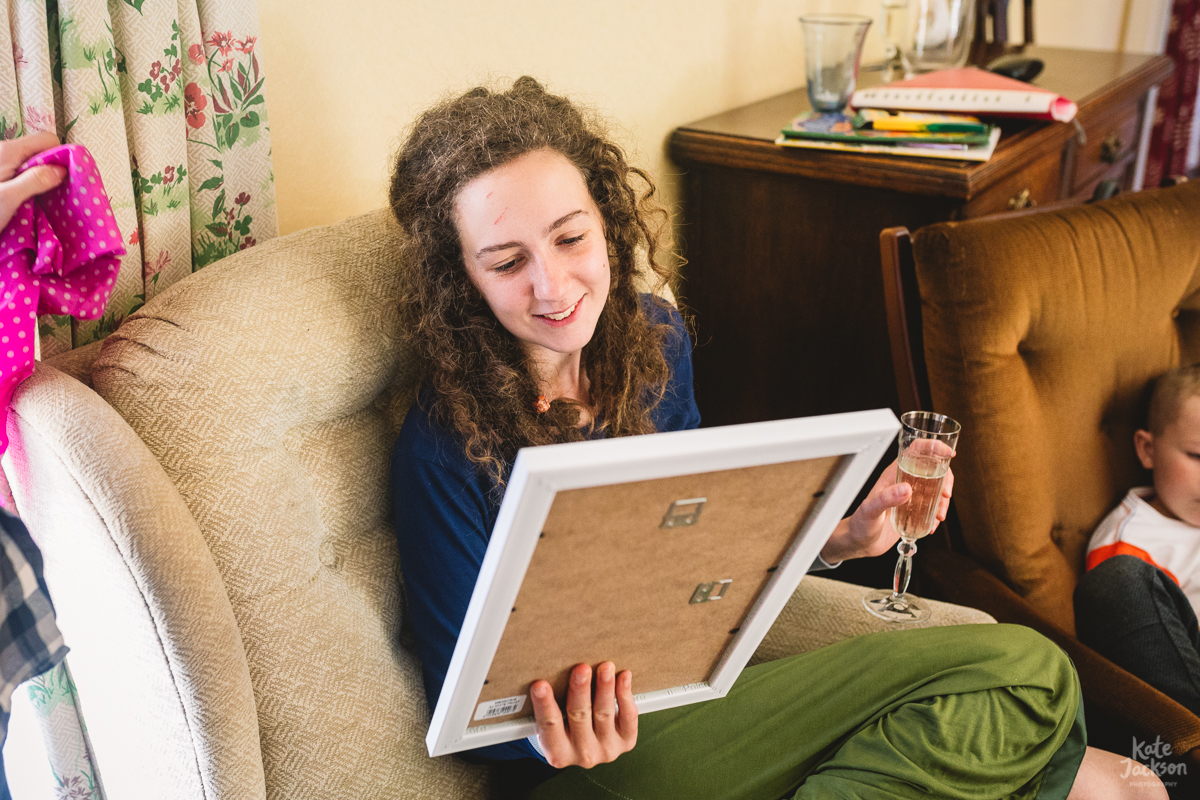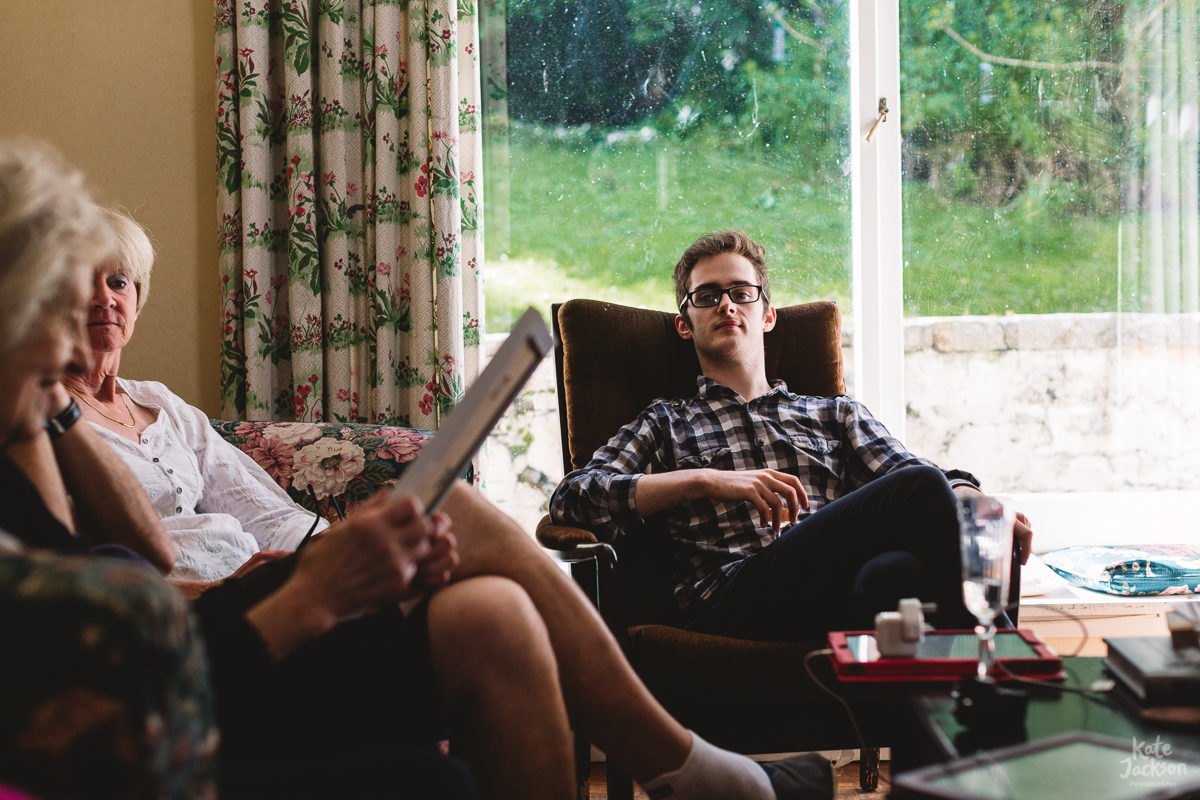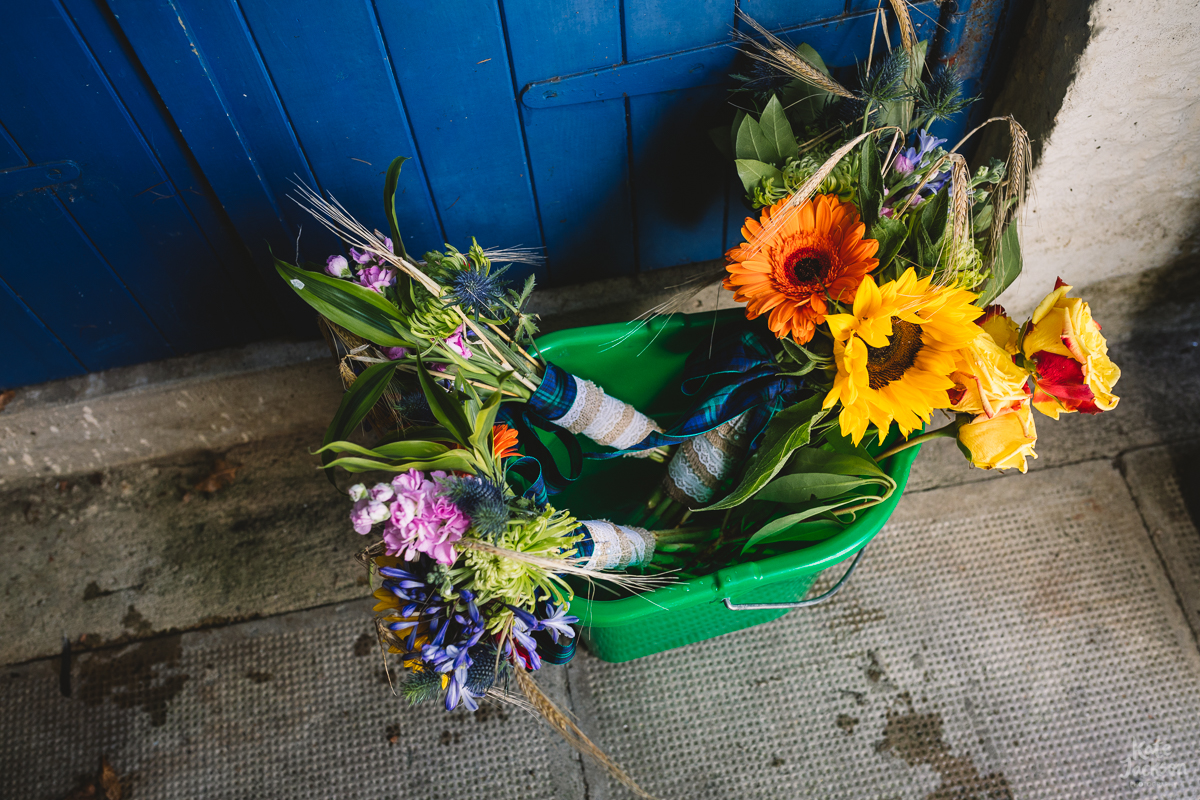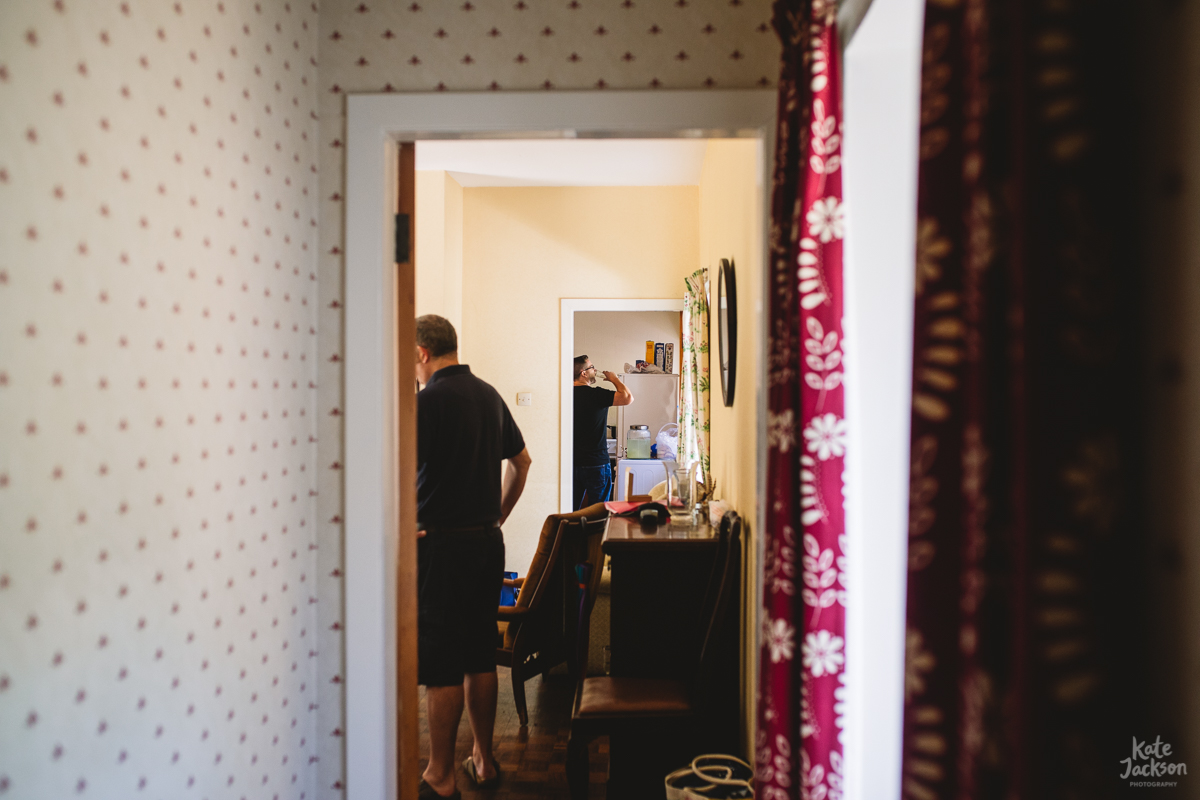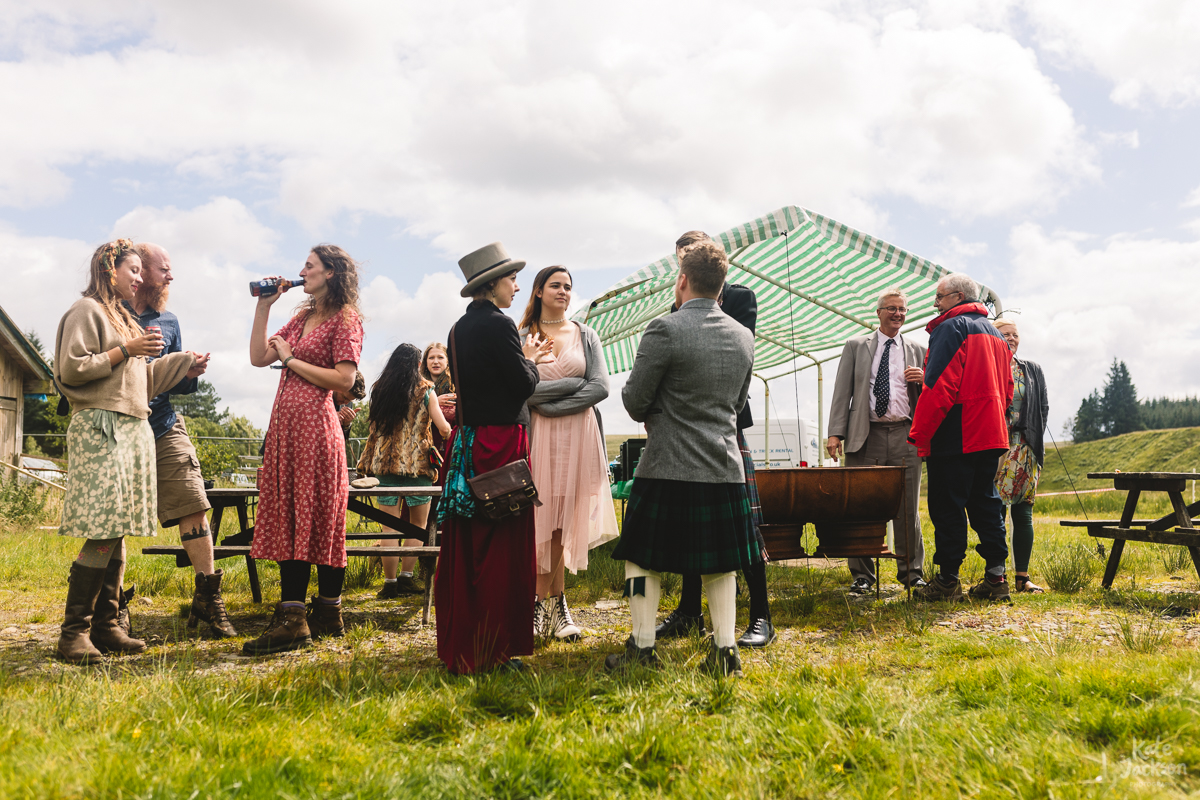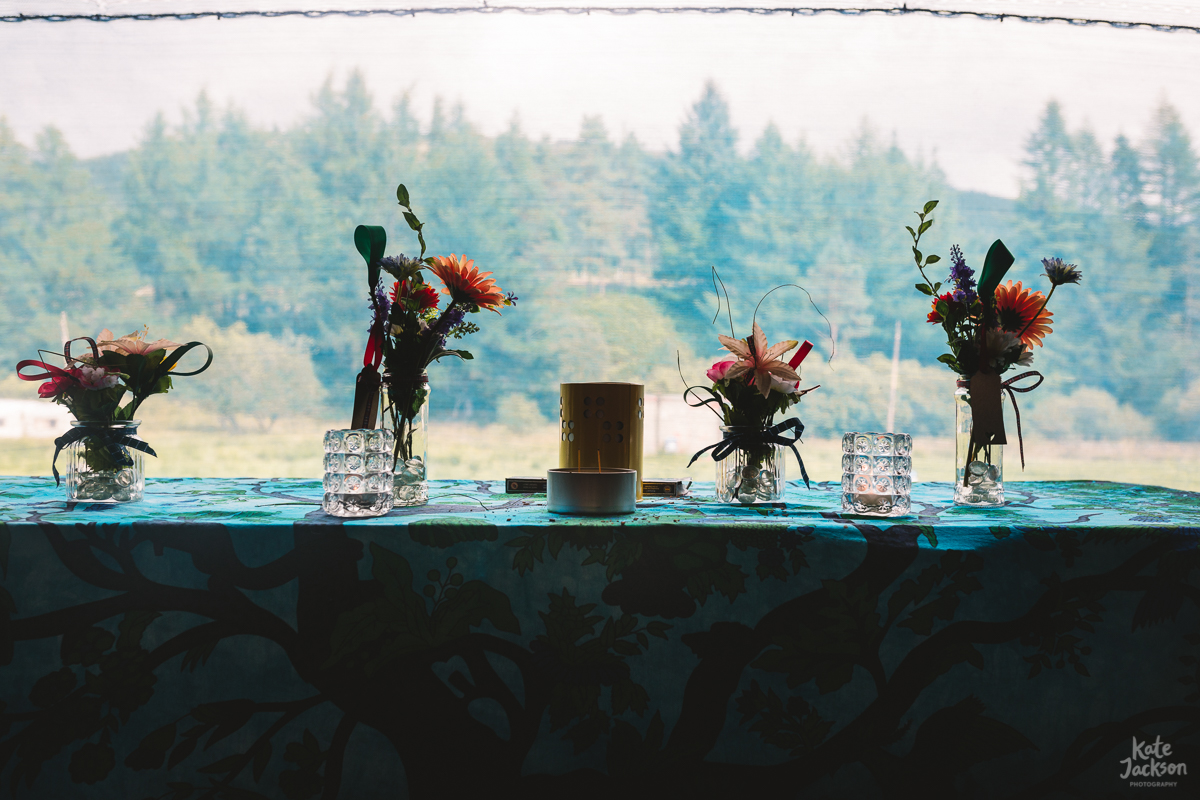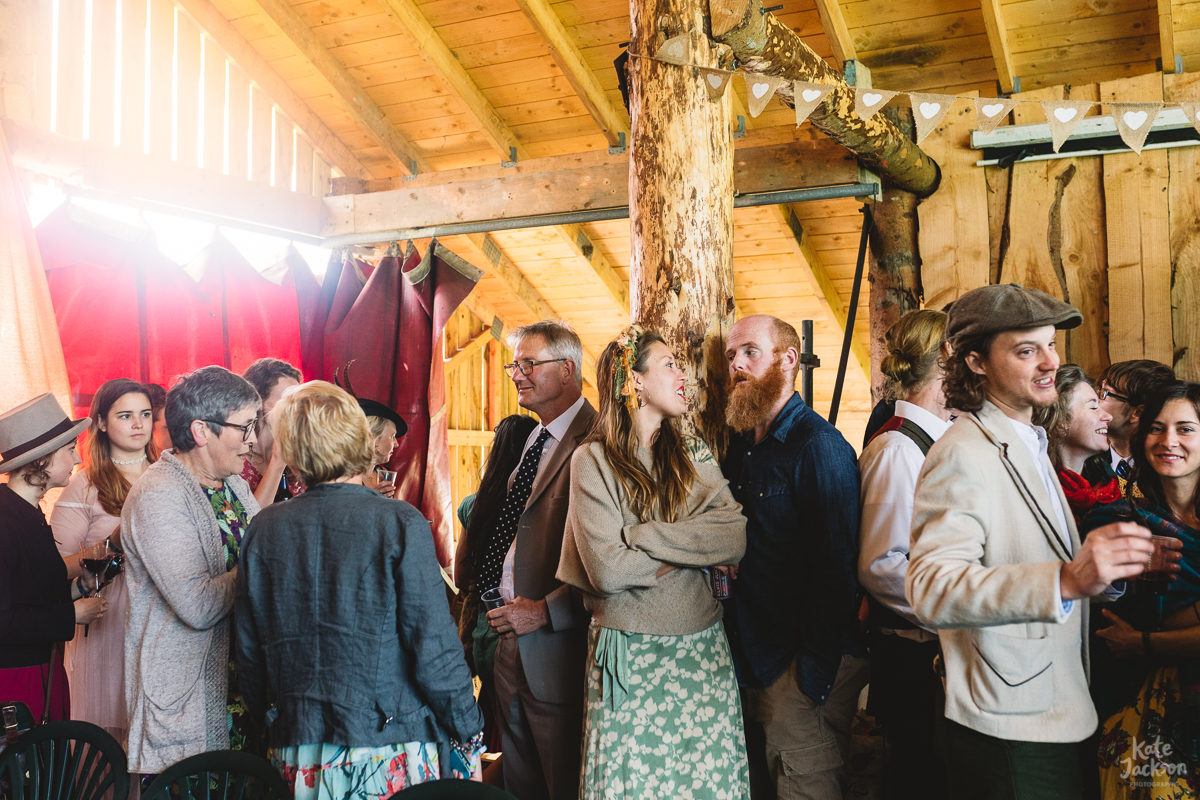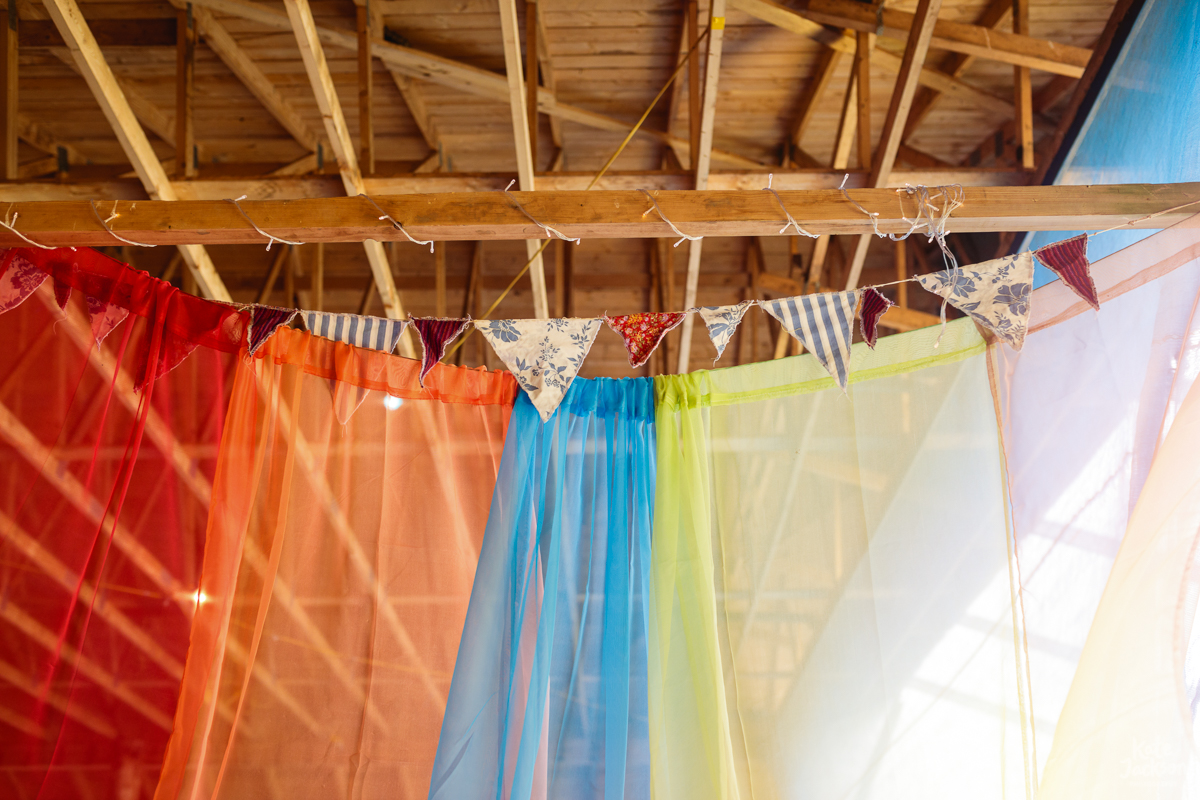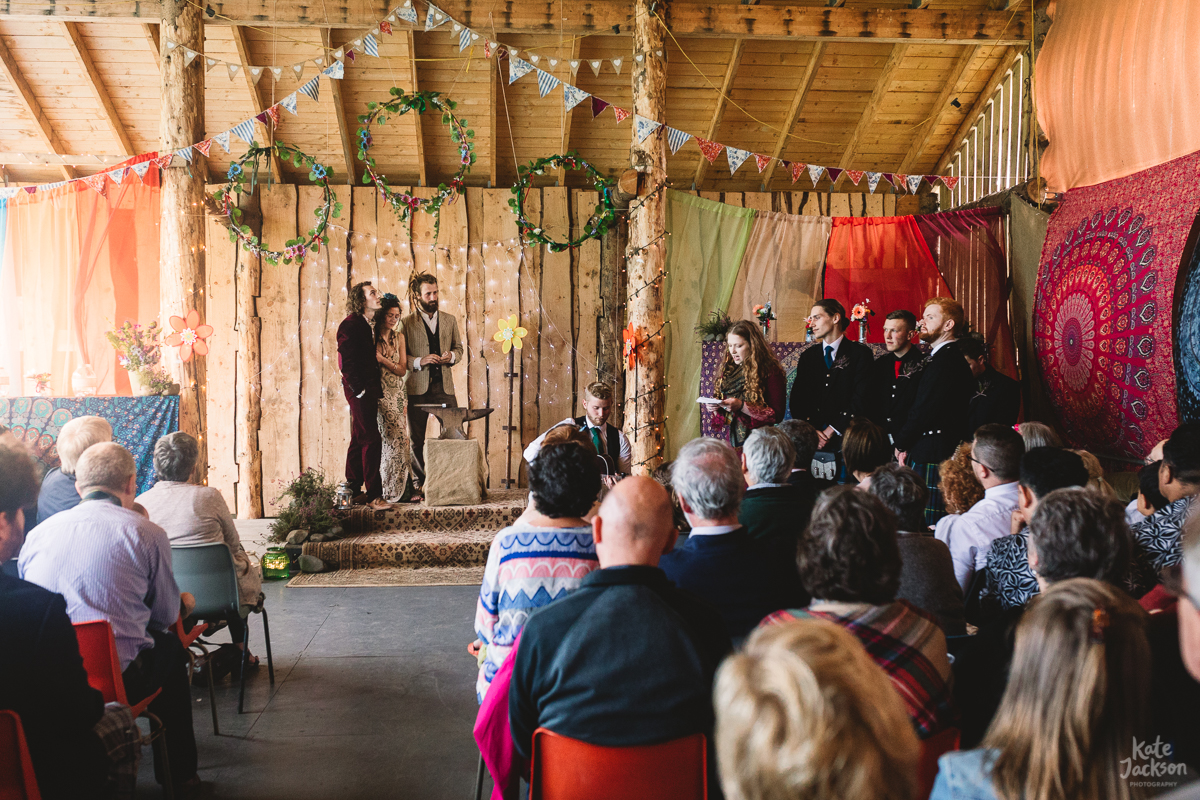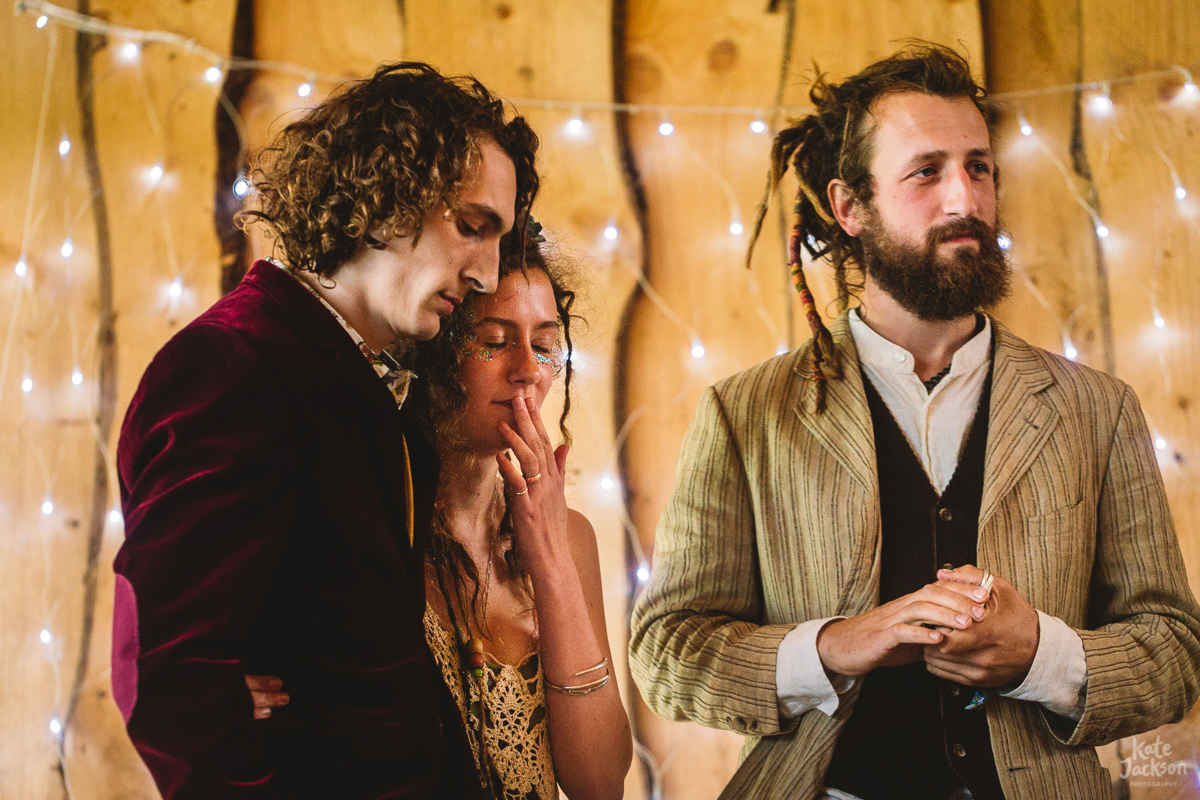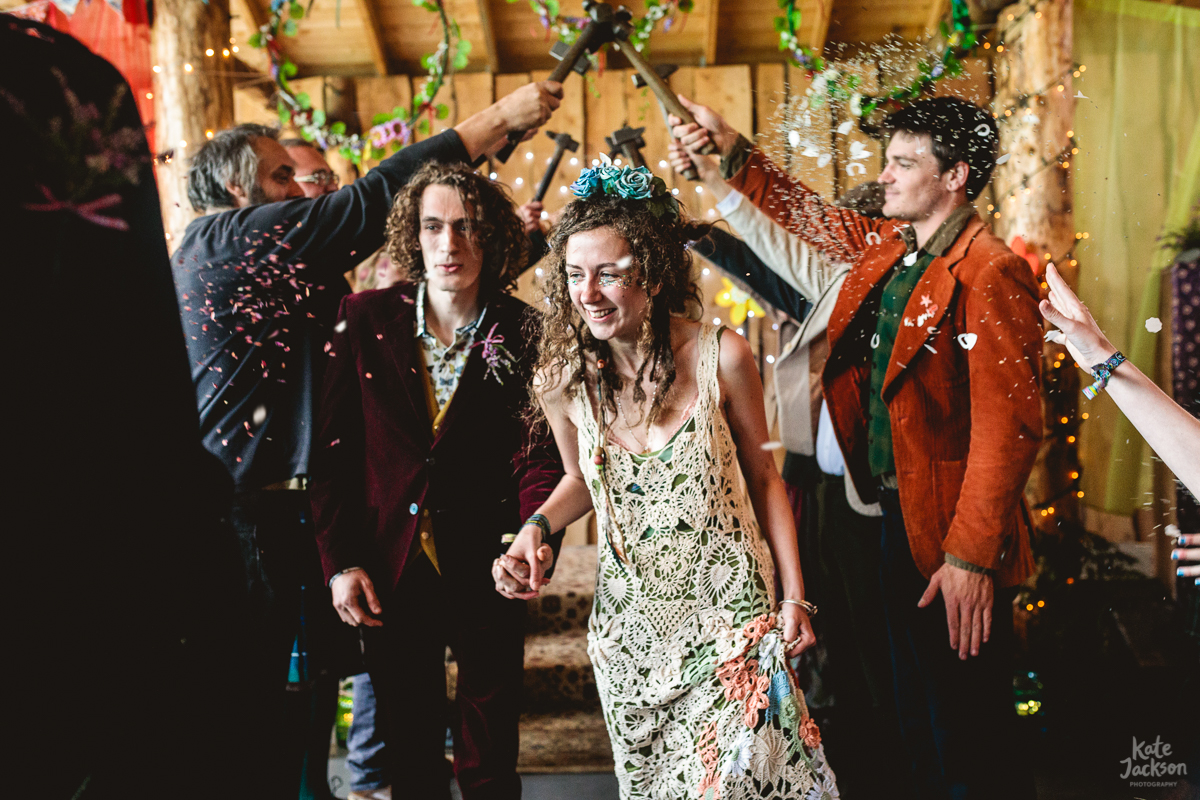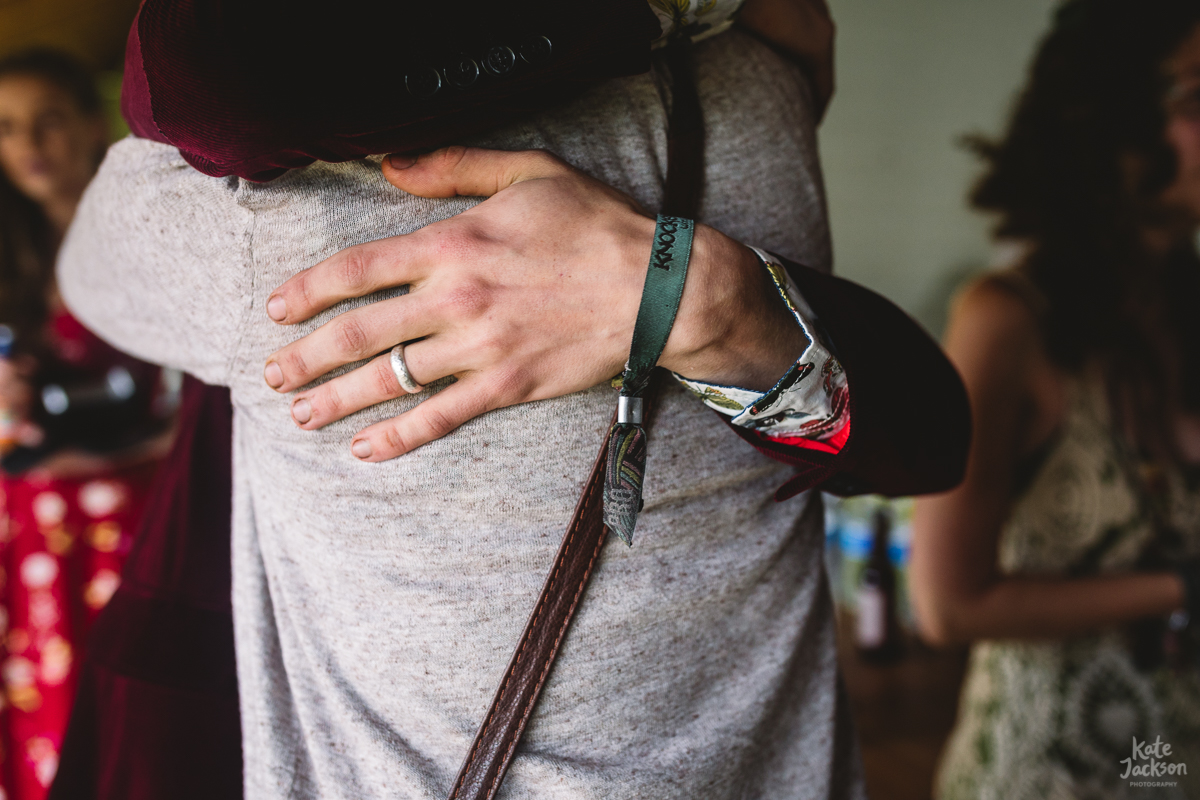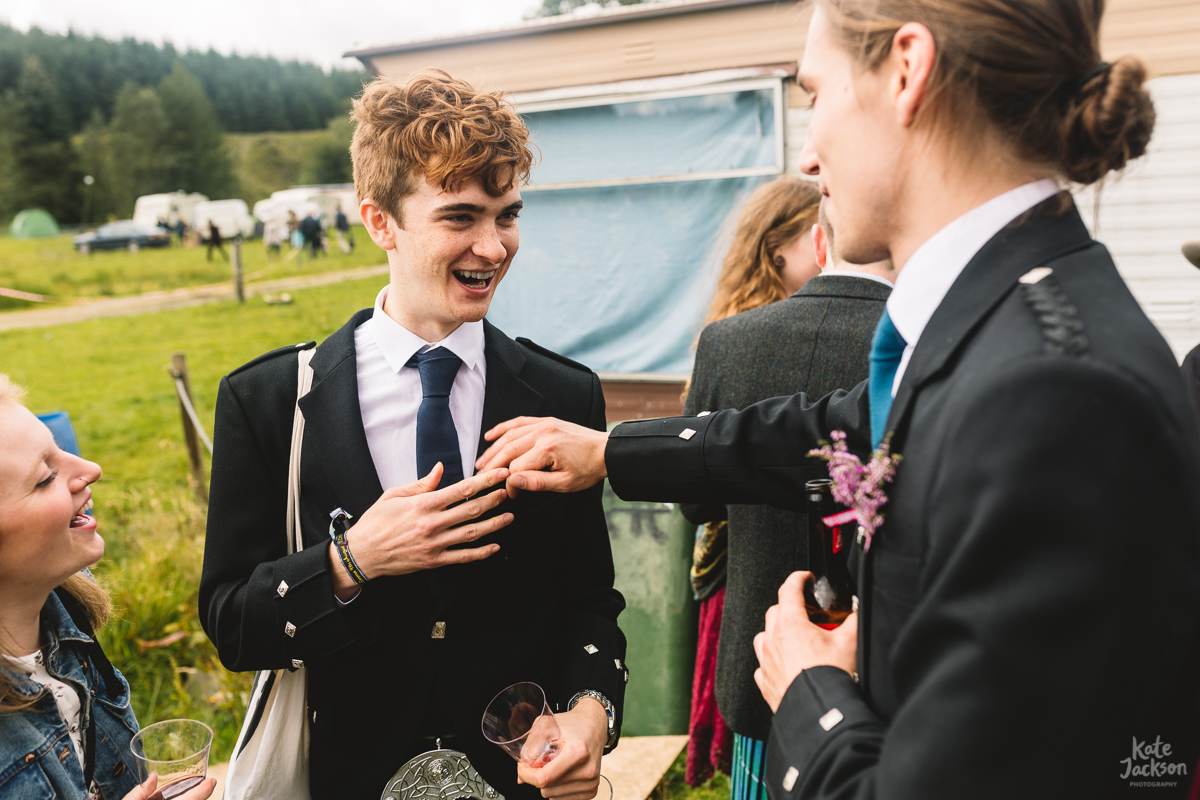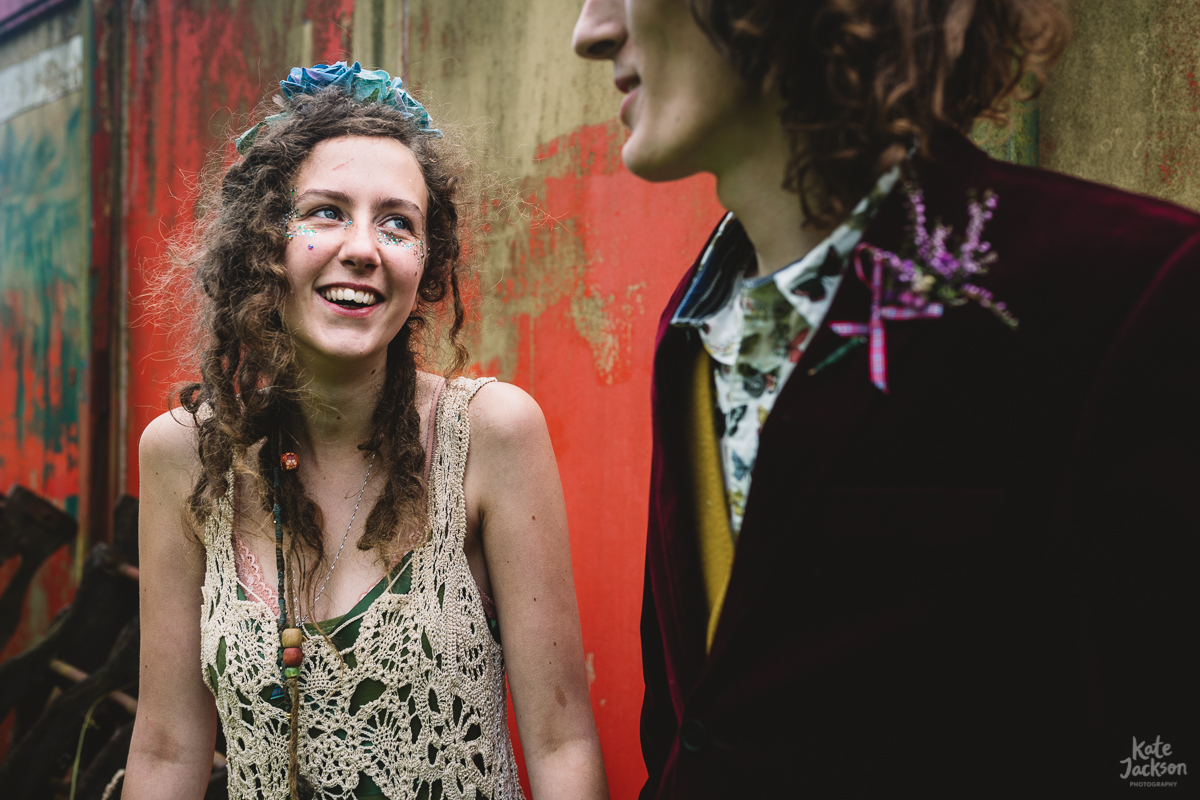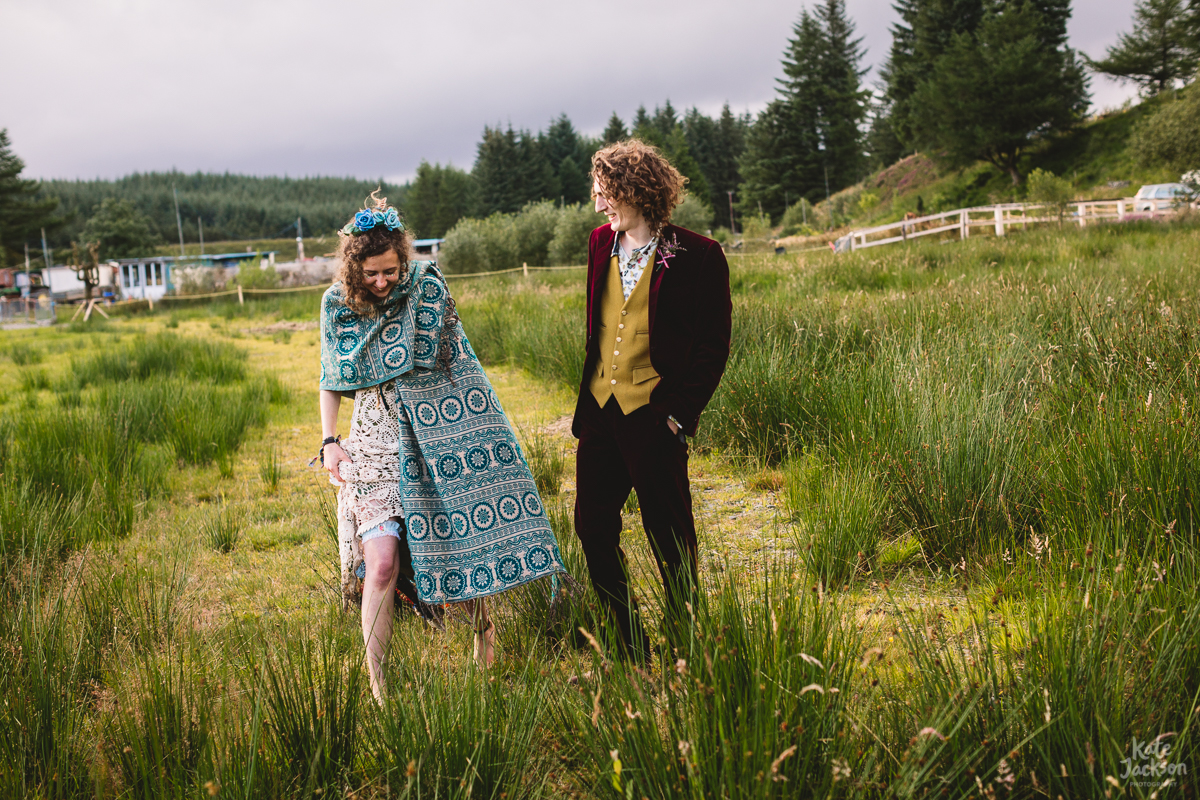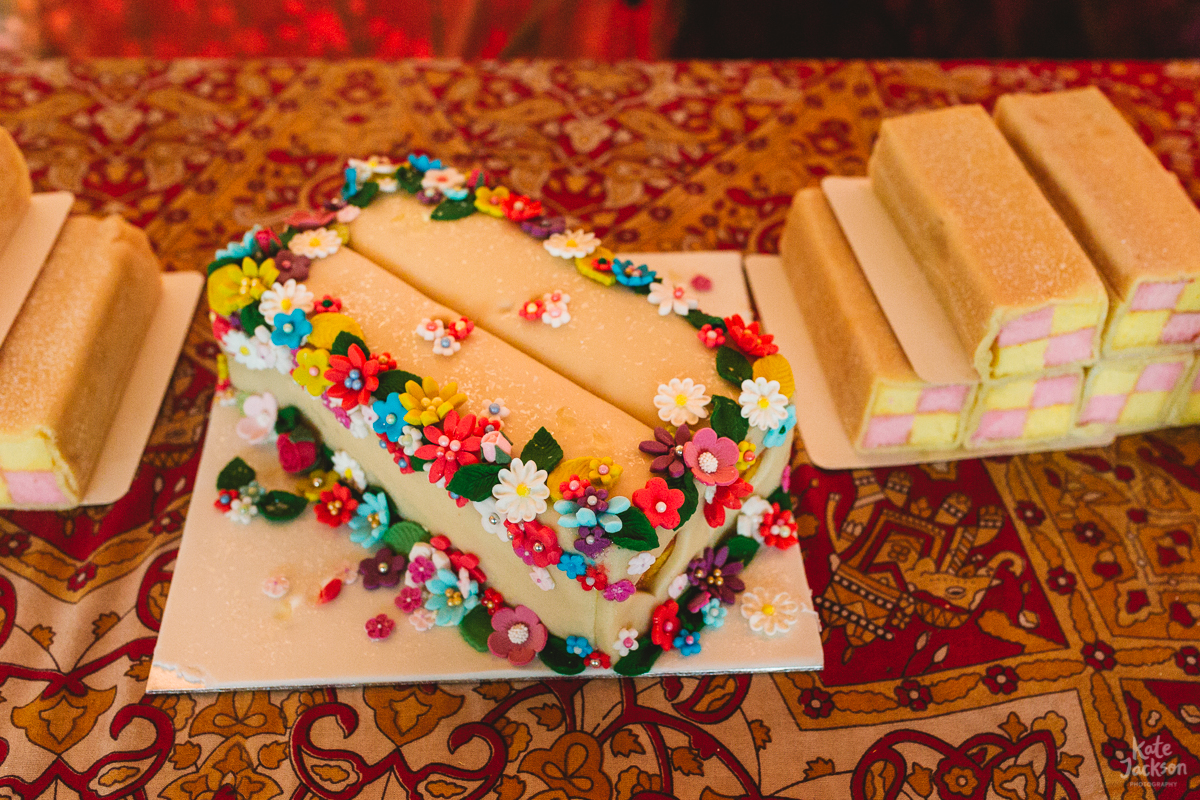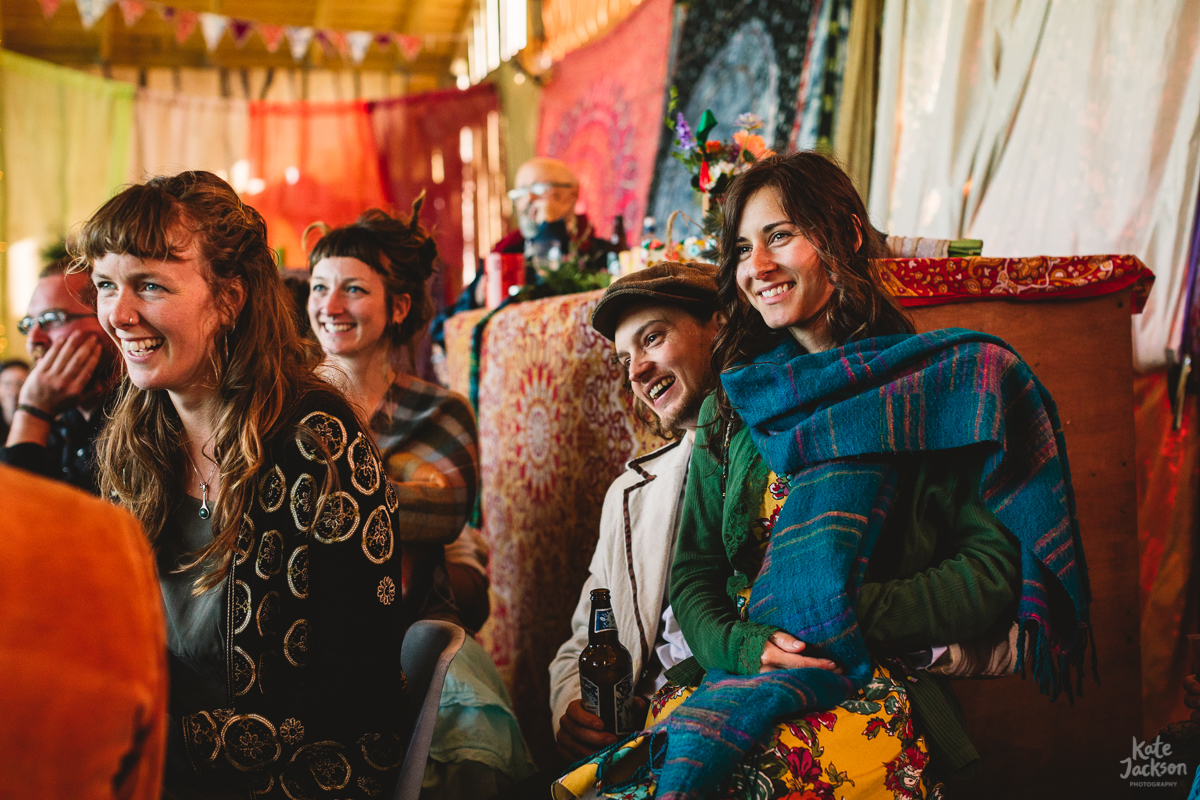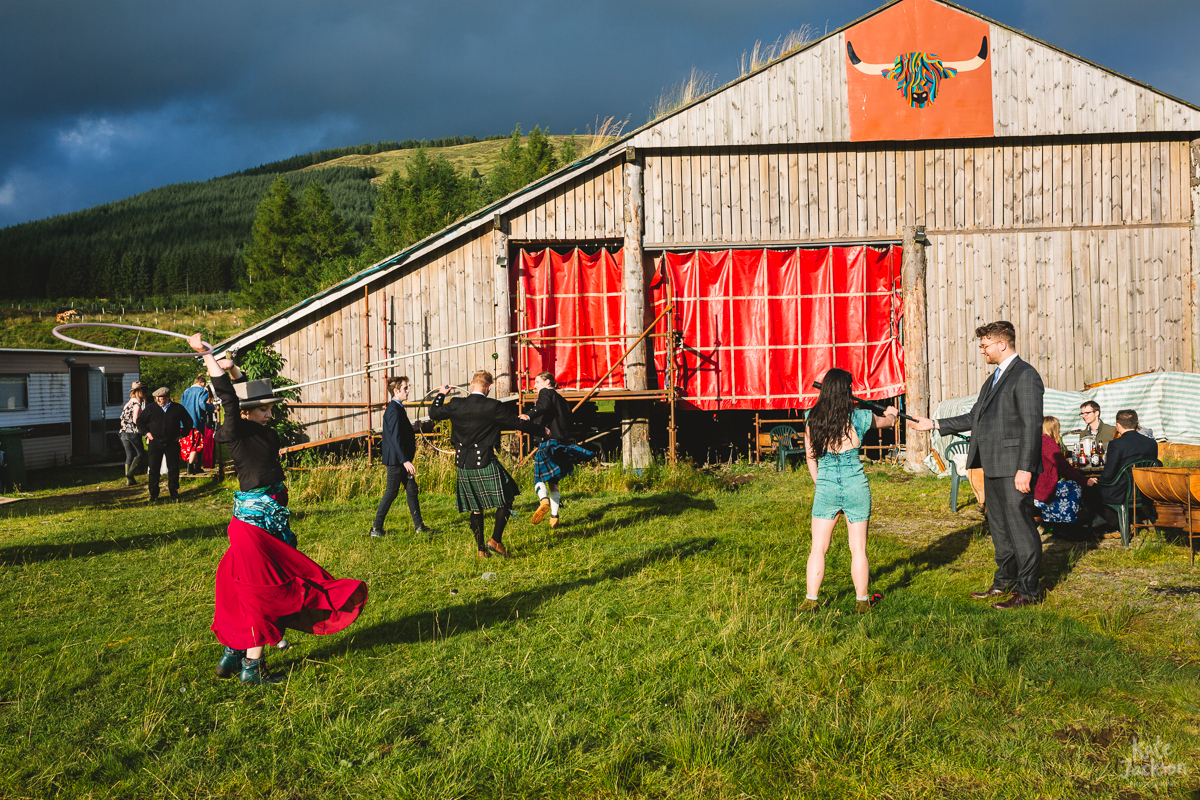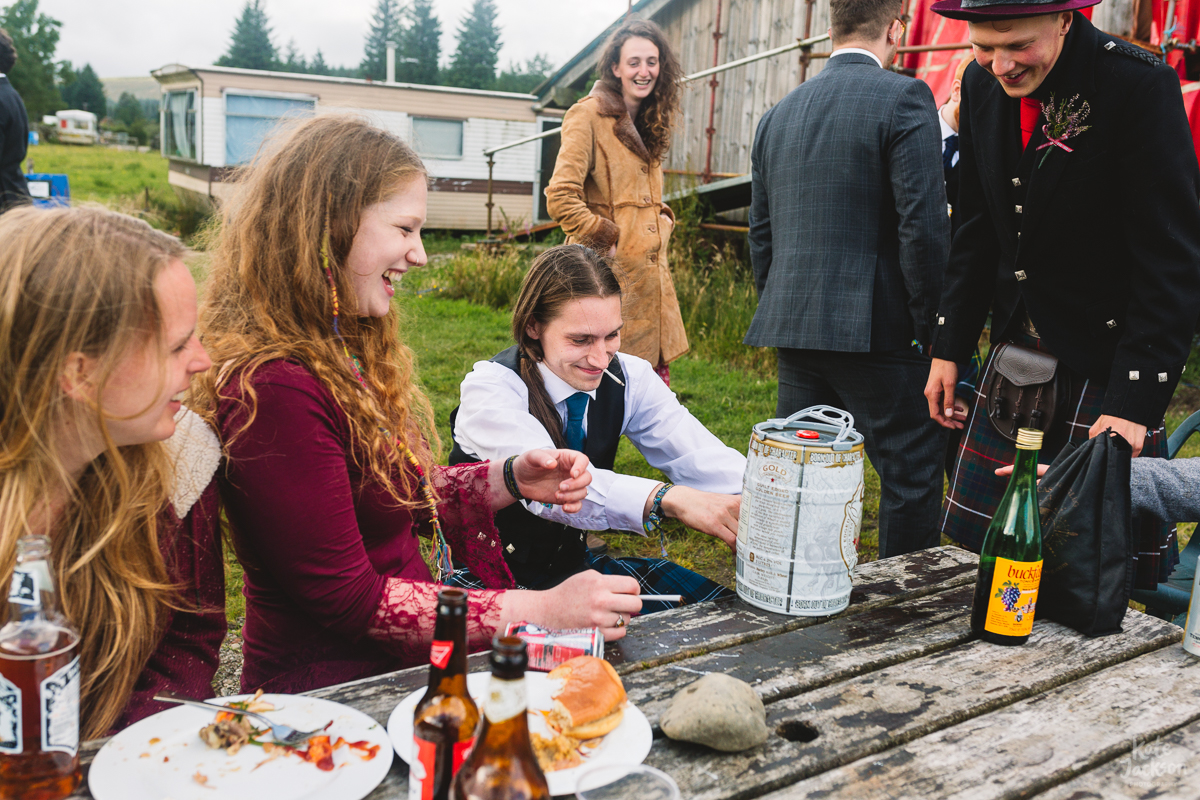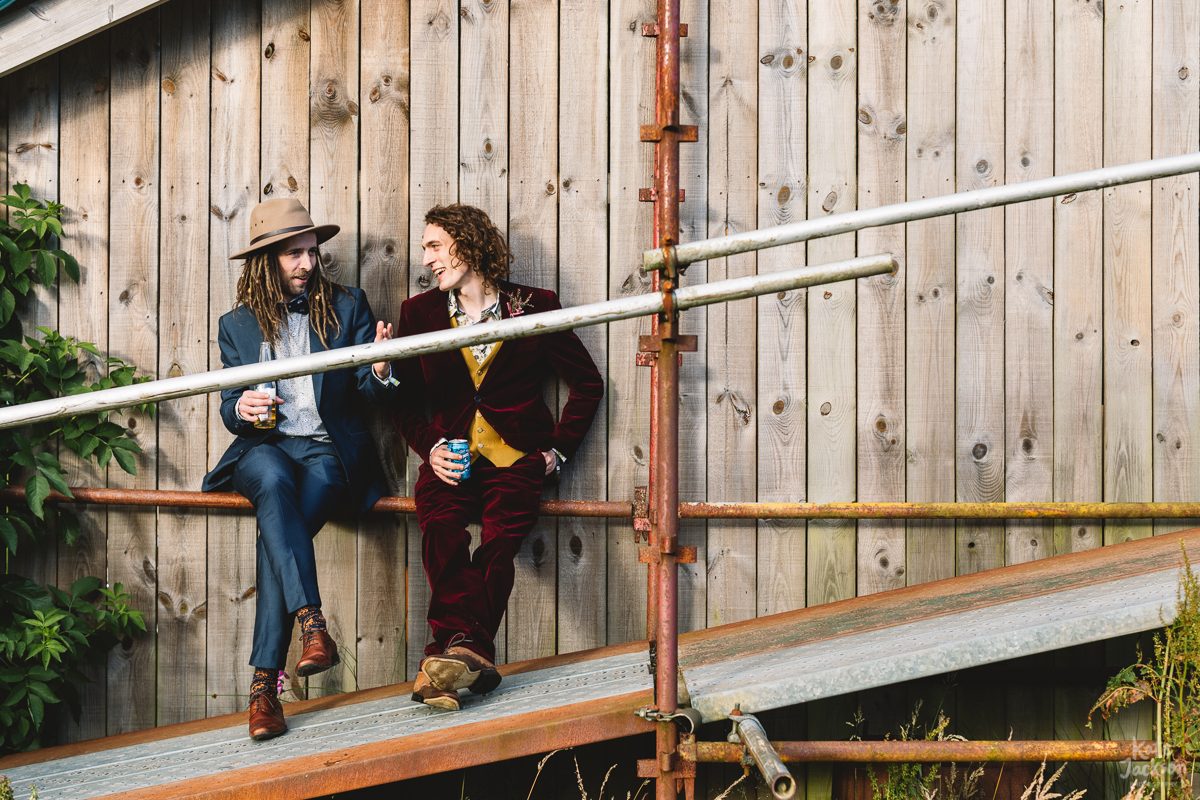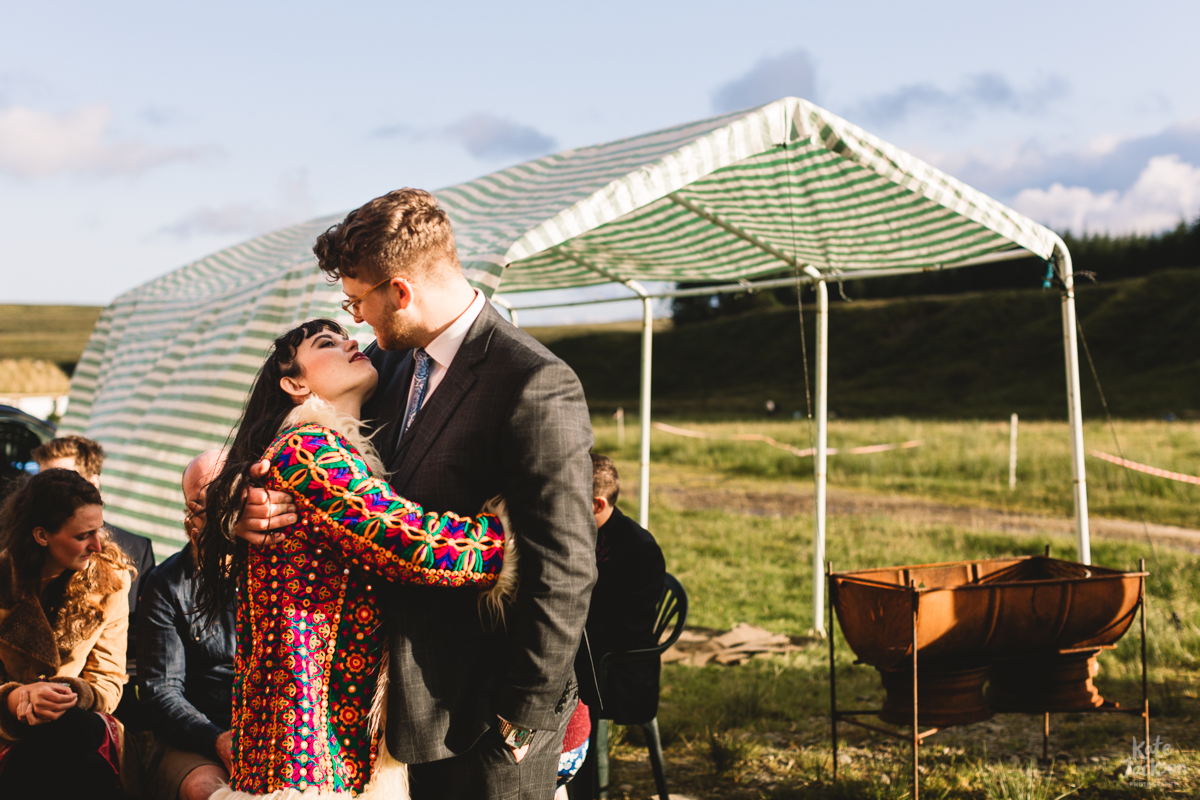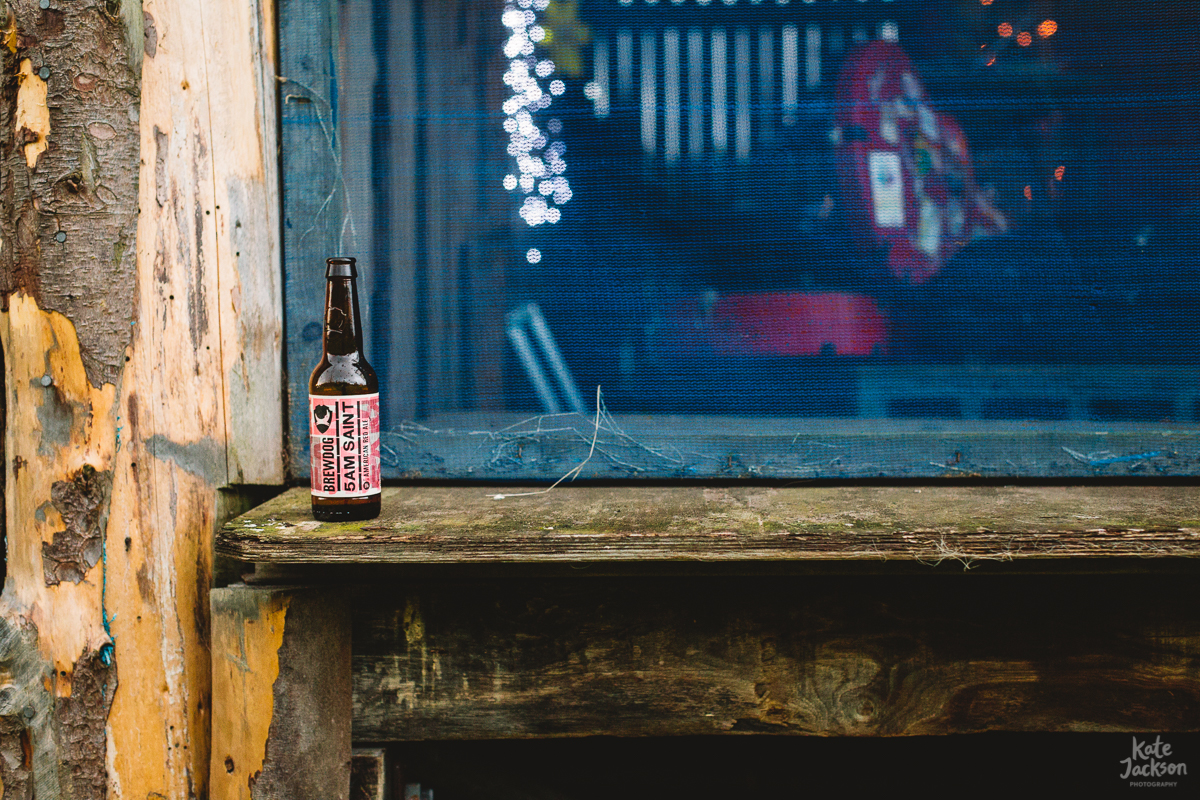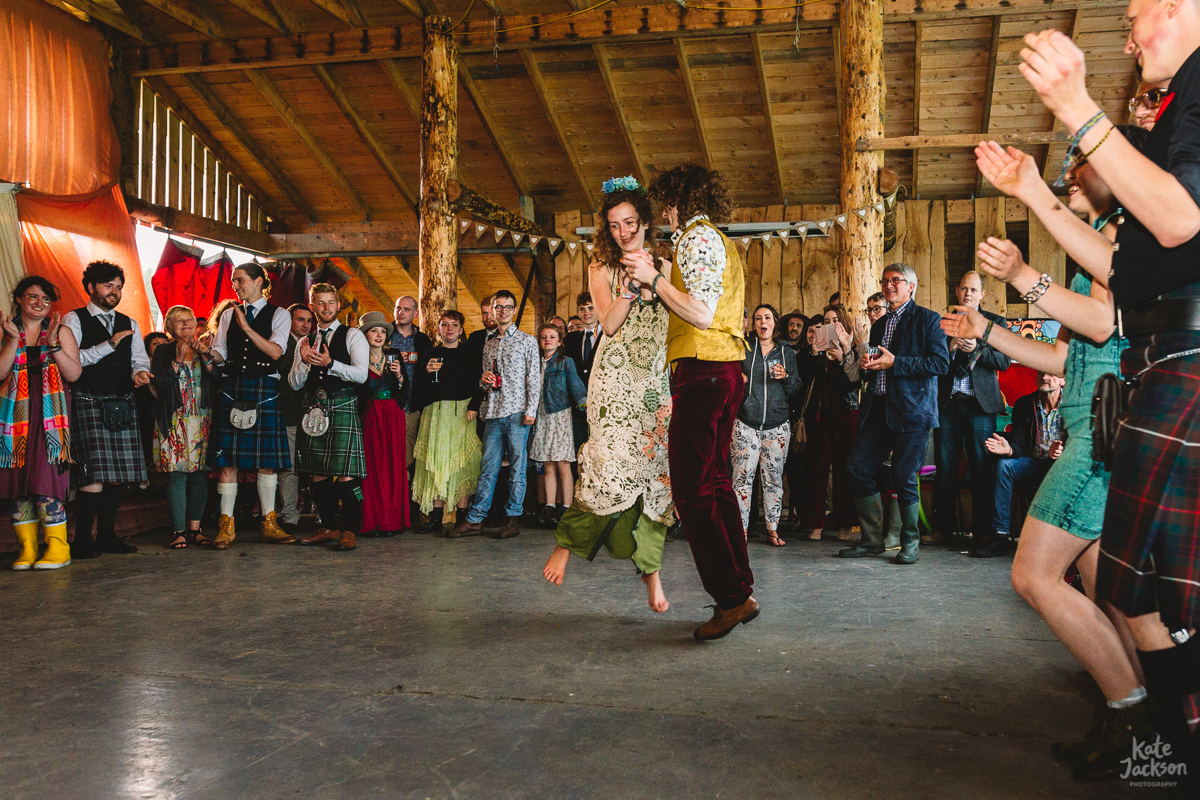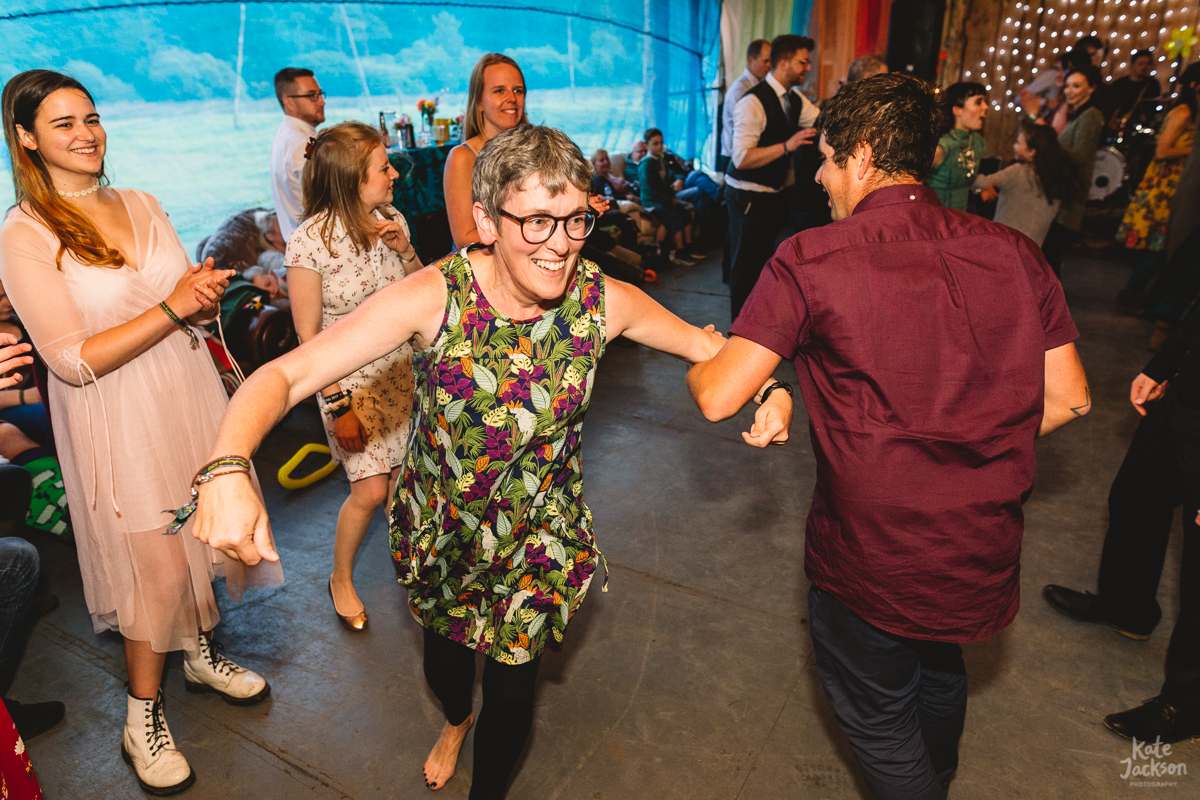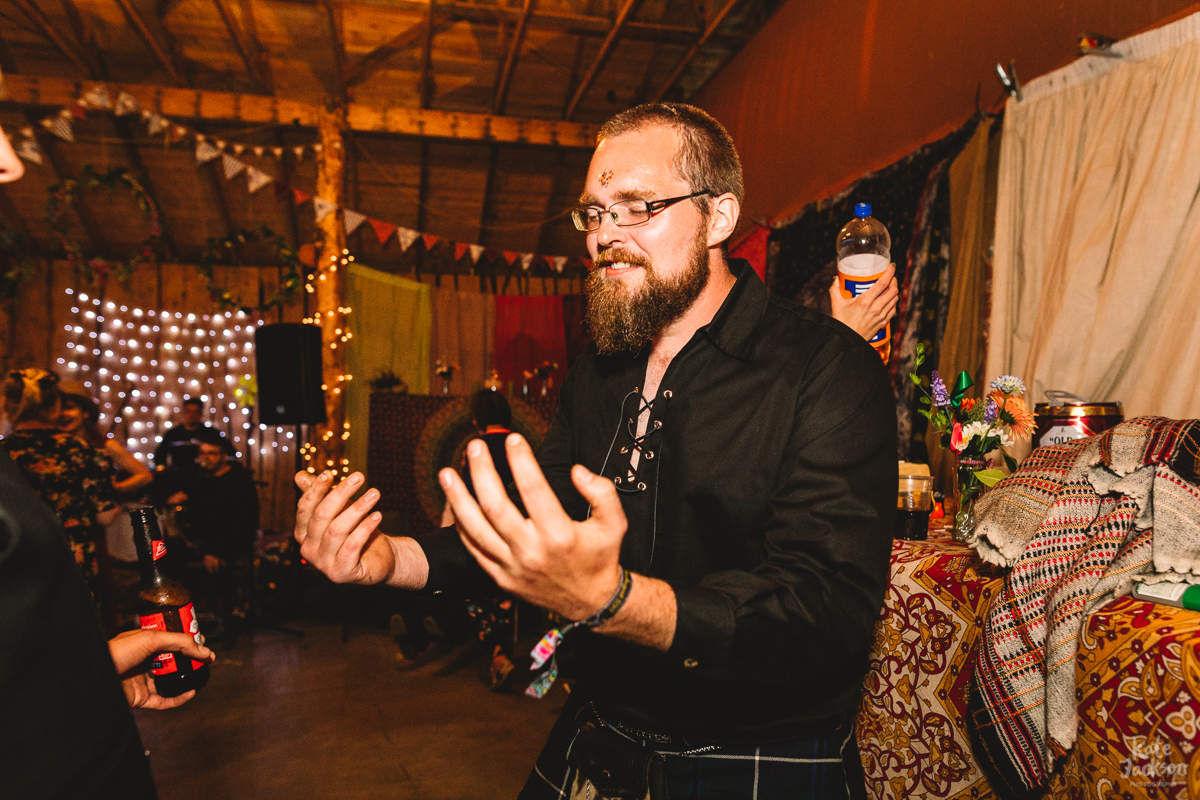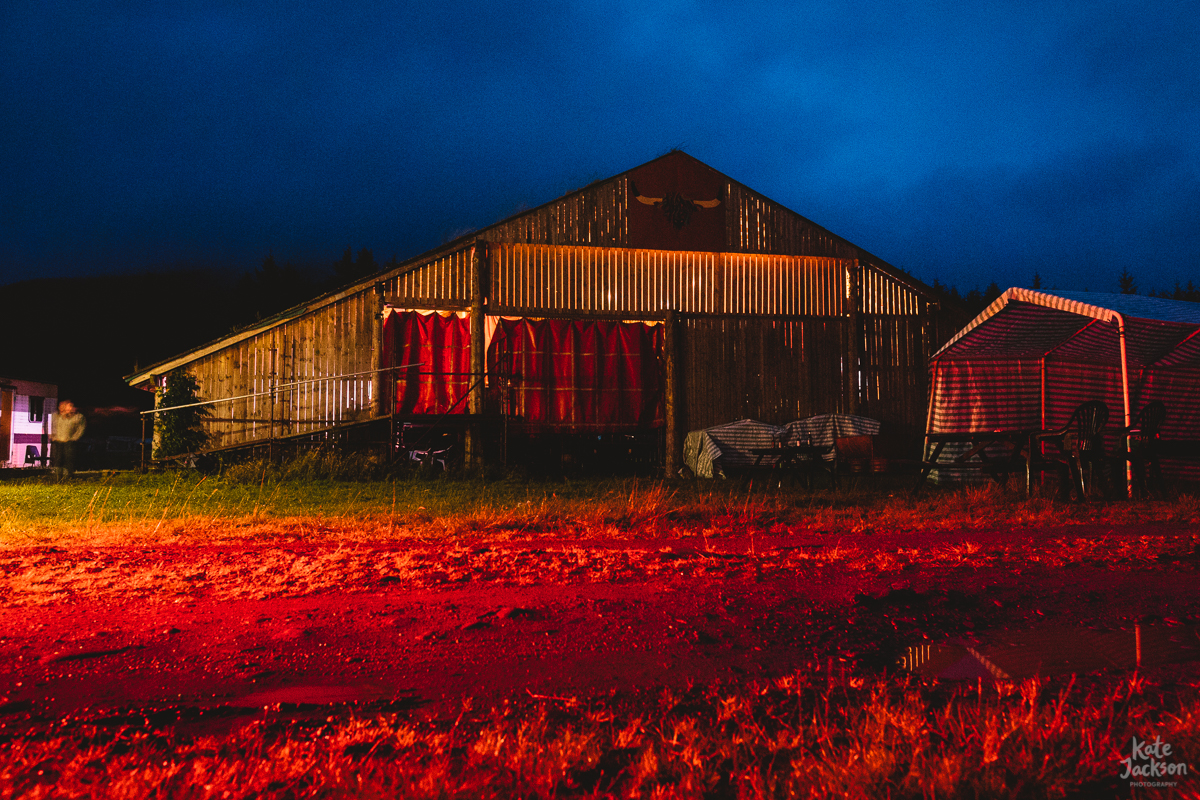 I'm an fun and relaxed reportage style wedding photographer based in Birmingham, in the West Midlands. If you are looking for your festival wedding photographer I'd love to chat to you about it. Covering Warwickshire, Cotswolds and UK Wide. As well as travelling to Europe and Worldwide for Destination Weddings.