A laid back AUTUMN Destination Wedding
in South France
Lucy and Damien got married last autumn at the spectacular Chateau Lasfargues, which is a stunning venue in in the Lot et Garonne region in South West France. I loved photographing at Chateau Lasfargues, it was a total dream to shoot in. The surroundings are completely stunning and the building is so pretty. They chose to elope to France for the nice food, wine and weather and because it meant they could have a holiday with everyone they love too.
The venue was decorated with flowers and love heart streamers made of maps, because they love to travel and wanted to incorporate places they loved to go. The styling by Love Coralberry was gorgeously rustic with lots of purples, blues and the odd red thrown in - it looked amazing. It looked lush.
The wedding itself was a small humanist ceremony inside the barn on the Chateau grounds which was decked out with candles and gorgeous flowers on rustic crates. Though that was the wet weather contingency! After having some serious downpours in the morning the Sarah their amazing wedding planner had to move the entire ceremony from the outdoor woodland area to the barn indoors. Who says destination mean sun ey? Ironically by the time the ceremony came around it was beautiful sunshine once more! During the ceremony they had some beautiful readings from friends and family and then read their own personal vows to each other. There was lots of laughter and the odd tear of course. They had a lovely relaxed drinks reception outside the Chateau in the afternoon, followed by a gorgeous meal in the orangery and of course some pretty hilarious speeches.
The first dance was outside on the lawn under the stars whilst friends and family surrounded them. They finished off the evening with some pretty crazy dancing to an absolute amazing gypsy swing band called The String Beans from Manchester who were playing some pretty awesome alternative covers like No One Knows by Queens of the Stone Age. One of my fave moments was towards the end of the night everyone was trying to dig into the Croquembouche wedding cake, let's just say it was a bit like playing Jenga! Also the best cake in existence. I may have been bouncing off the walls full of sugar.
Lucy and Damien met whilst travelling in Australia and have been together for ever since. They got in touch with me through Festival Brides and their enquiry was really bloomin' lovely. They said wanted everyone to have a great fun relaxed weekend and were using the wedding as a great excuse to bring everyone they loved together. I loved that they wanted me there to be part of that as one of their top priorities was to have someone that everyone would be at ease with. It was ace getting to spend the whole weekend with them as we were invited back for a BBQ and wine the next day. One ace way to spend a post wedding Sunday!
Lucy and Damien's's wedding was everything I love about weddings and so laid back. Plus I got to have a bit of an adventure with my second shooter Chloe, exploring rural France and eating lots of croissants at our amazing b&b. Mmmmm.
Here's their stunning wedding! Enjoy! And please all that read this, just take a moment to appreciate Lucy's boho Rue De Seine wedding dress - OH HELLOOOOO! Actual hearts for eyes guys.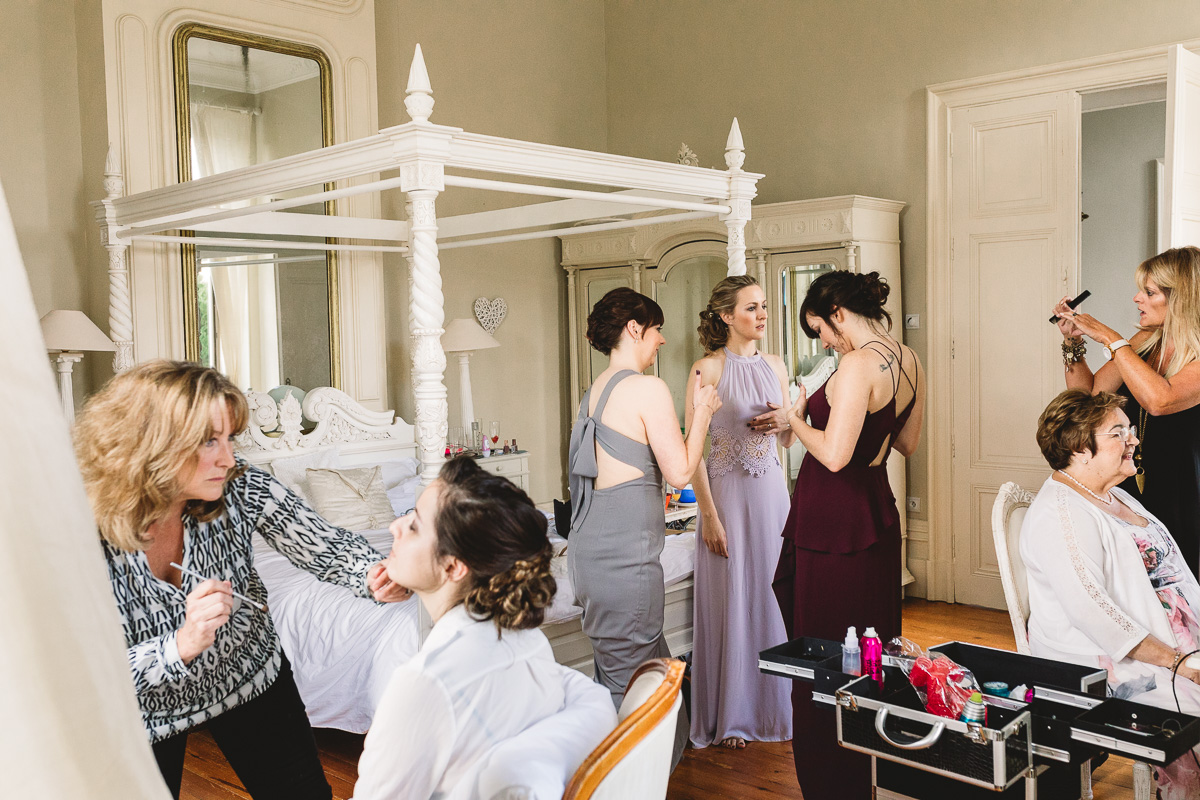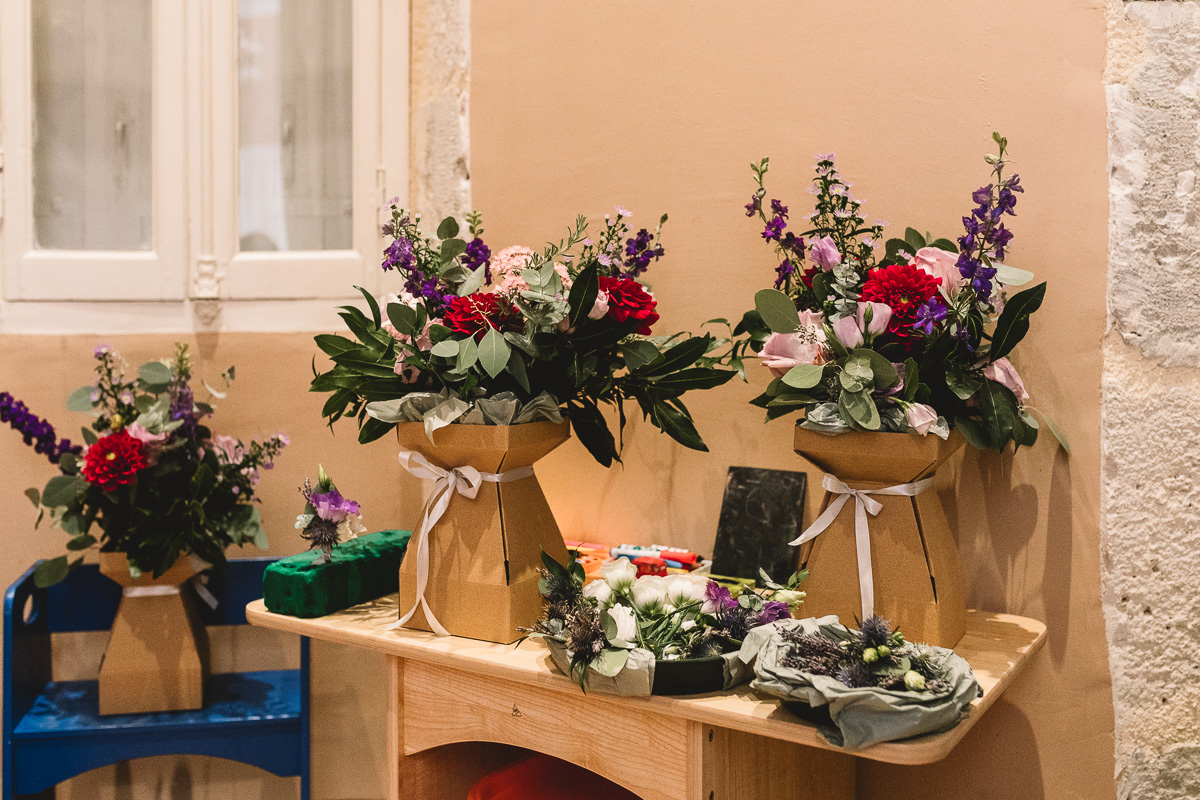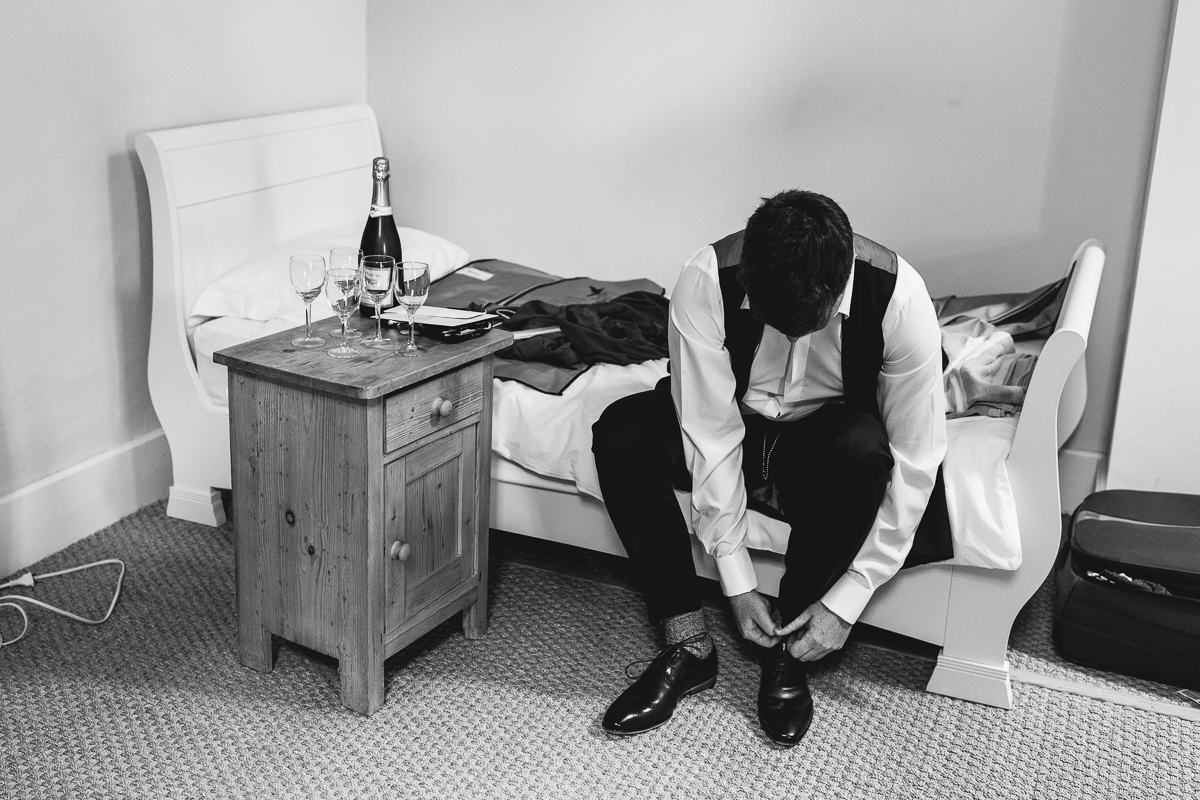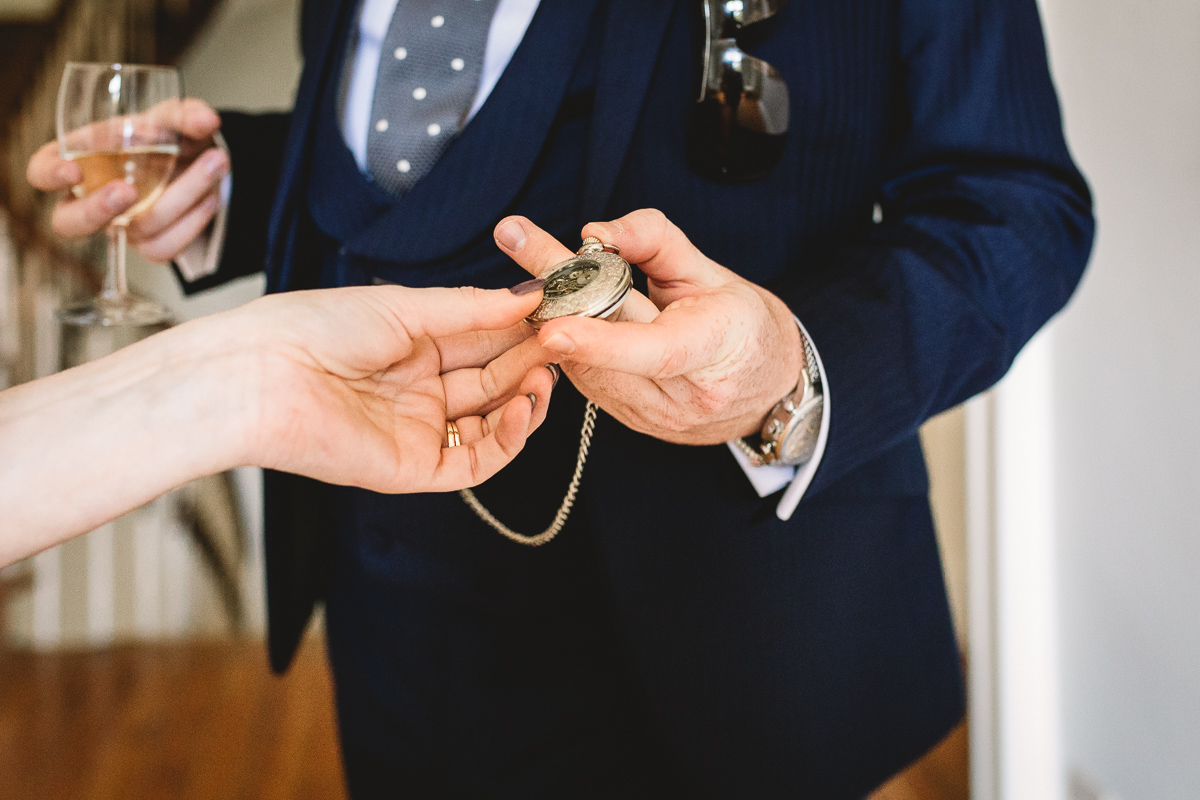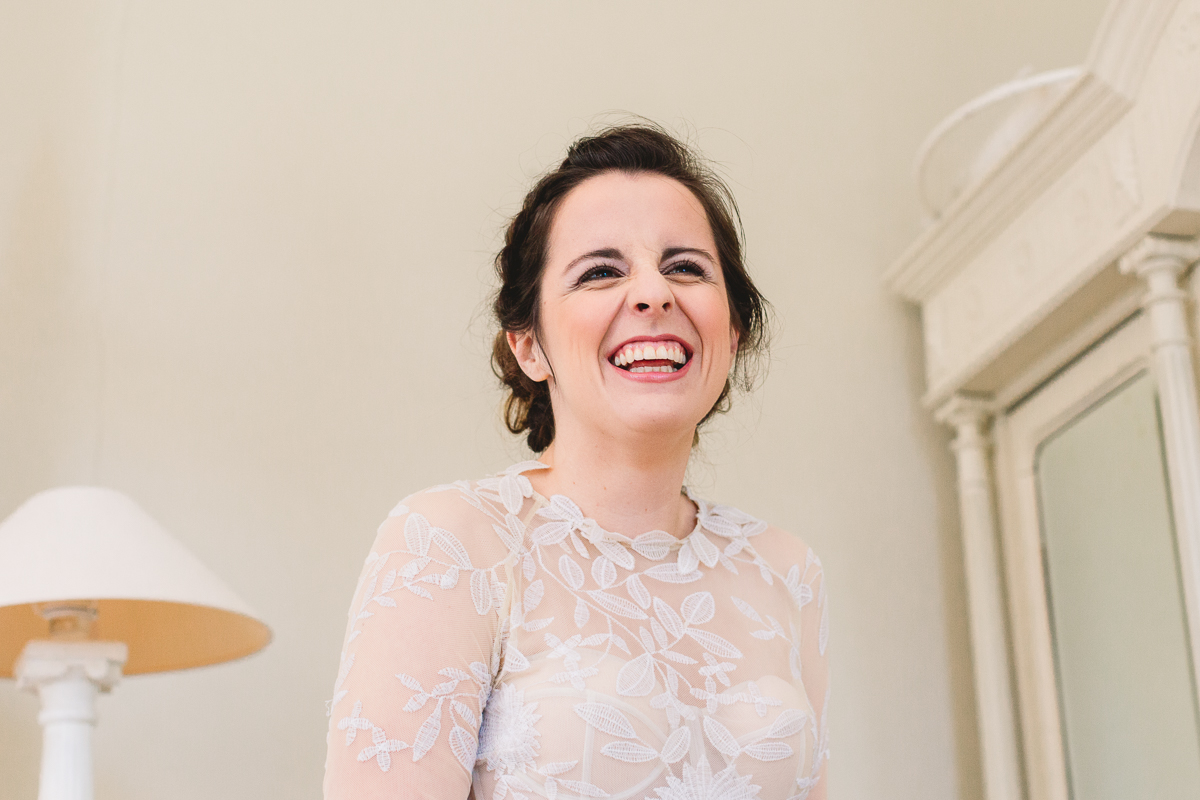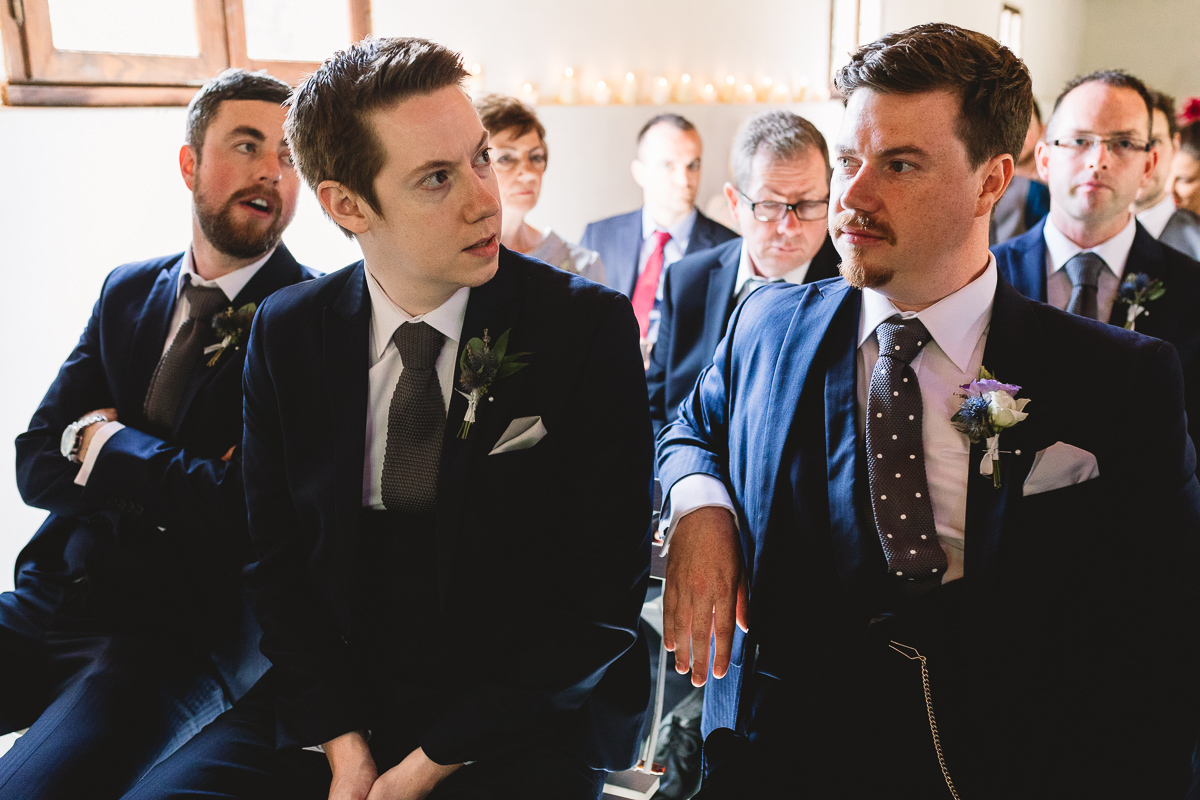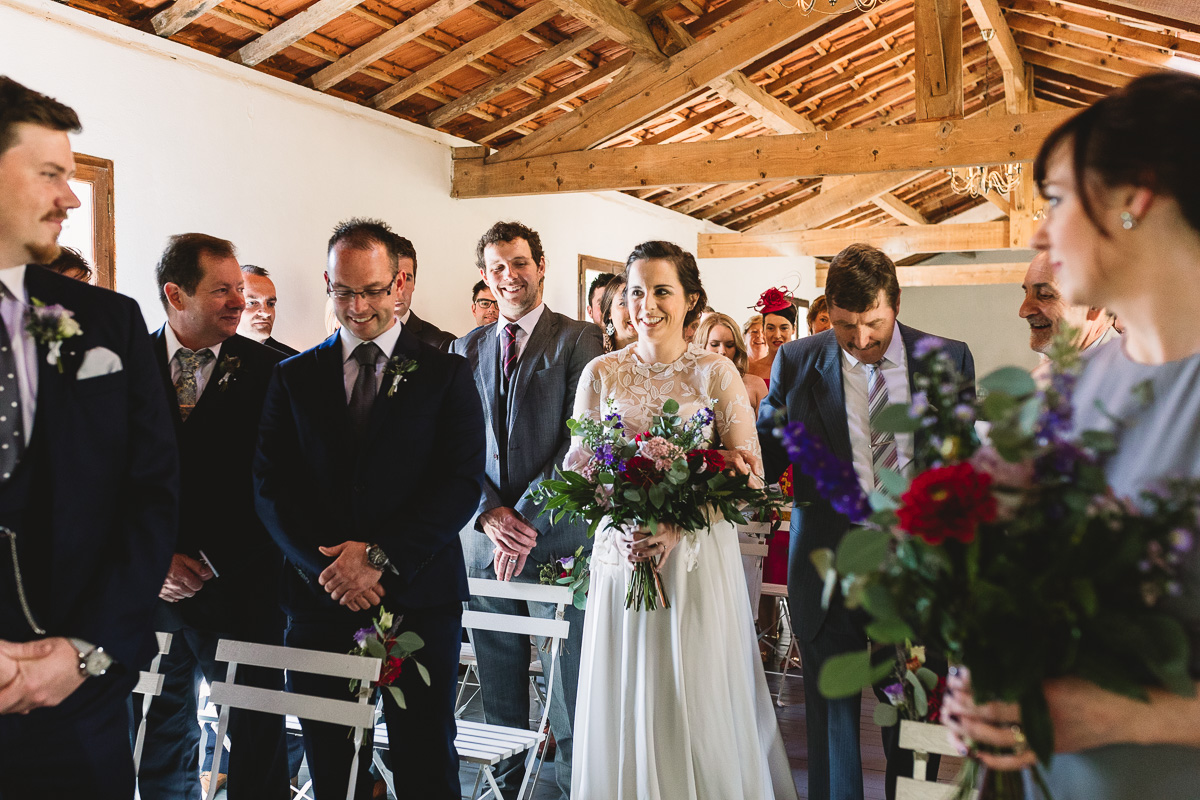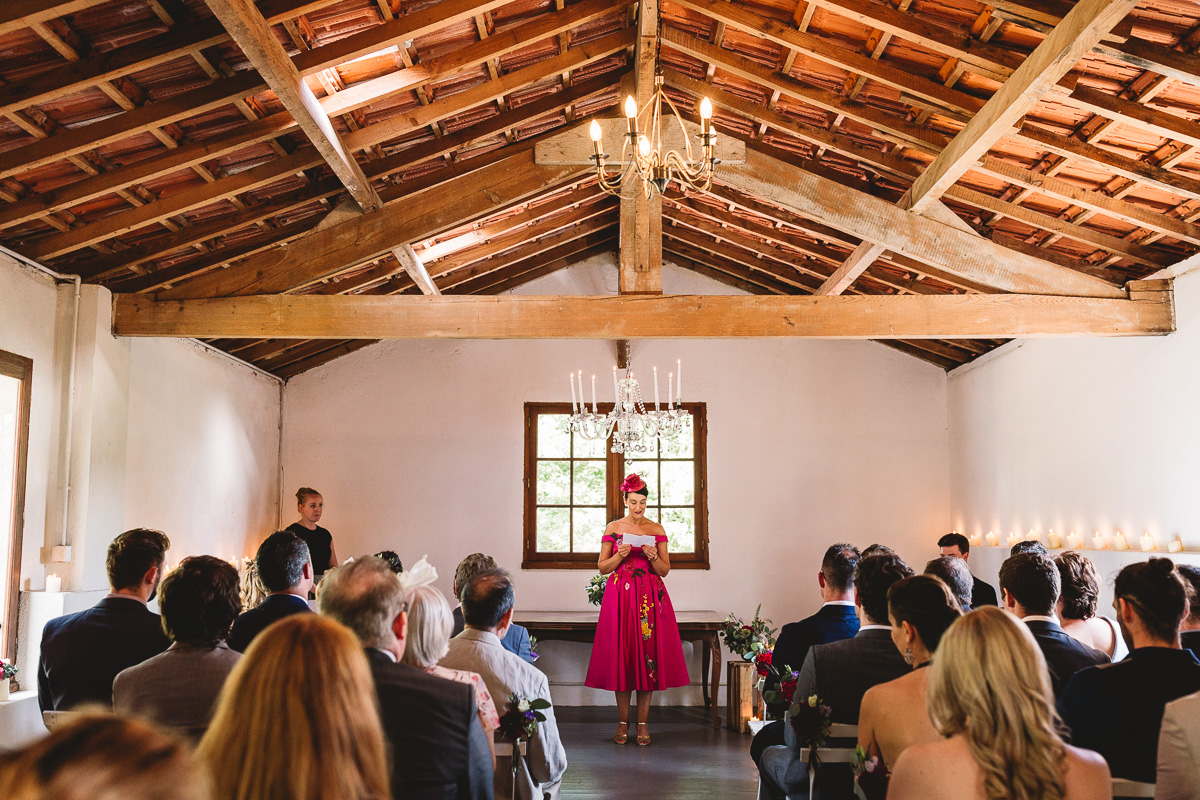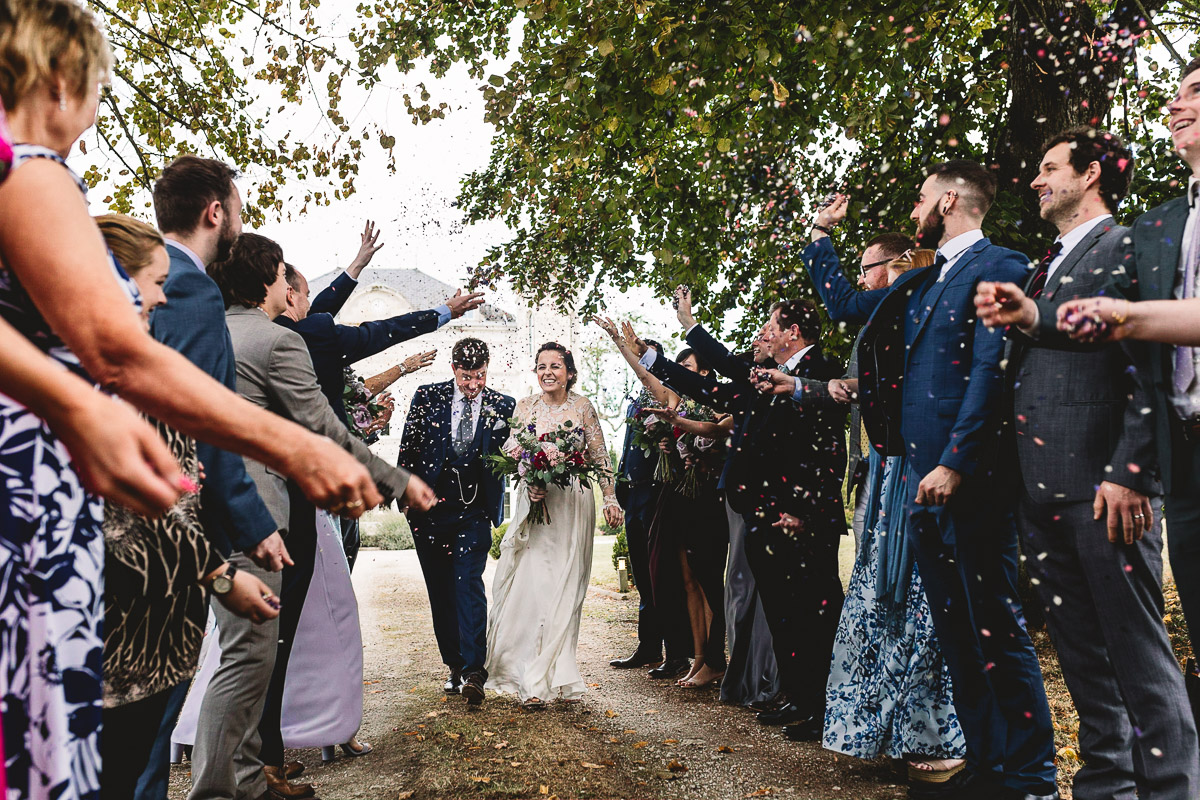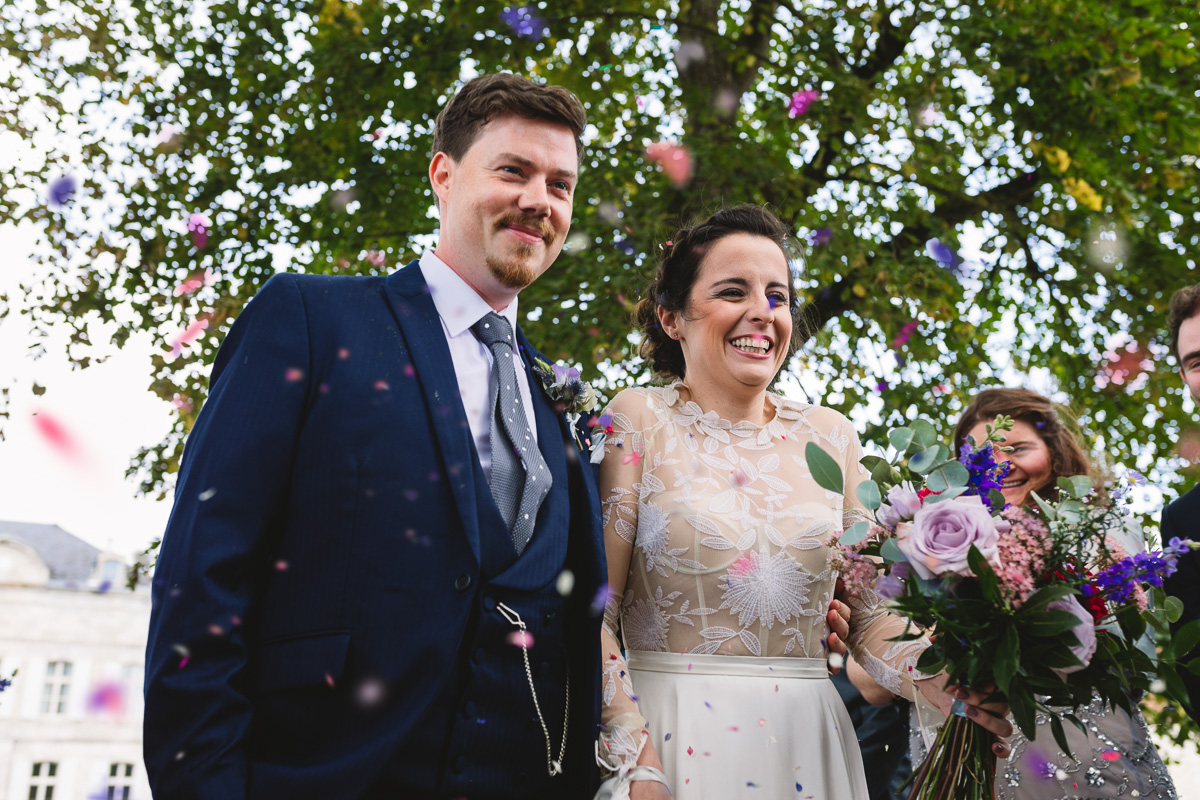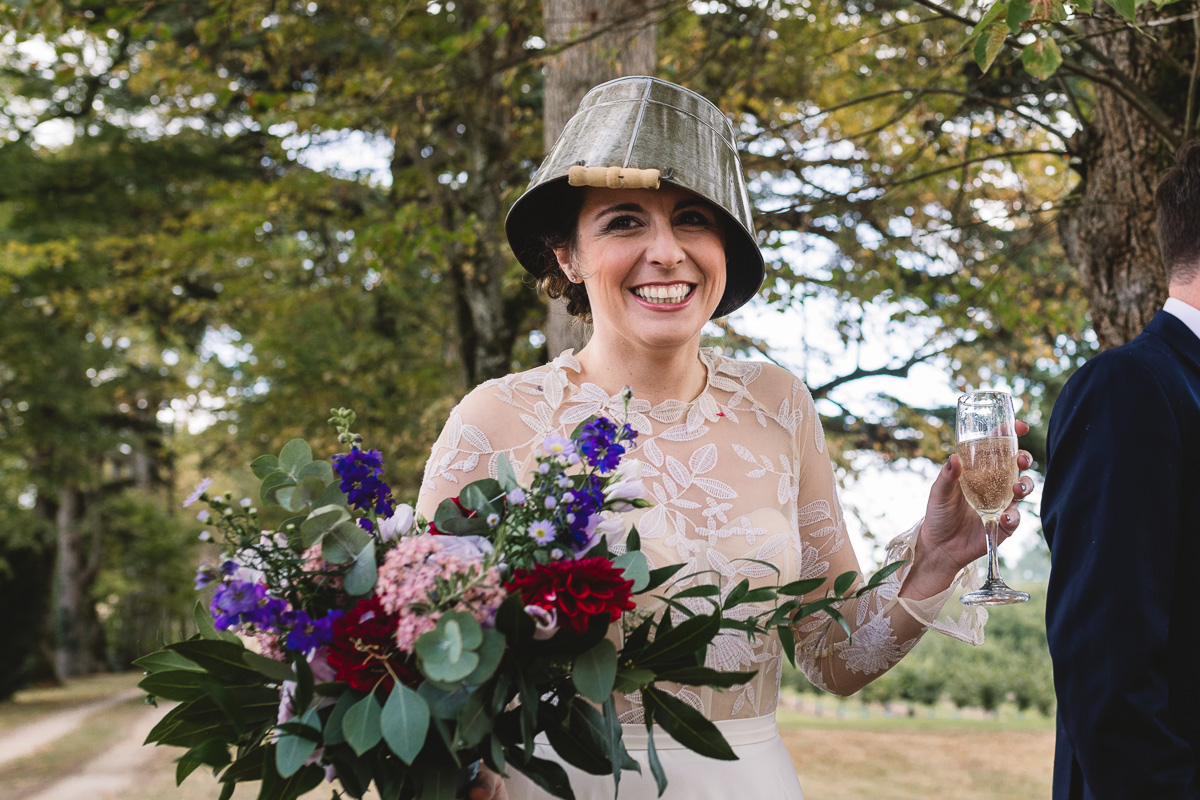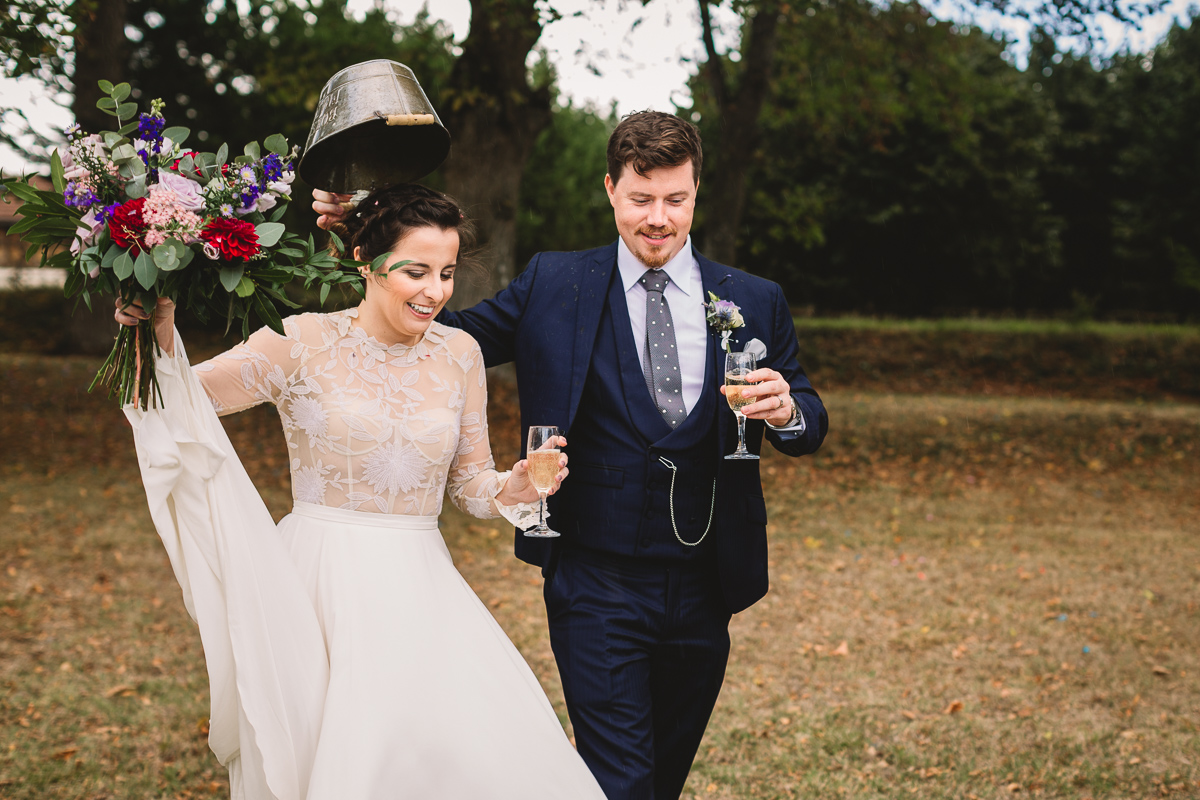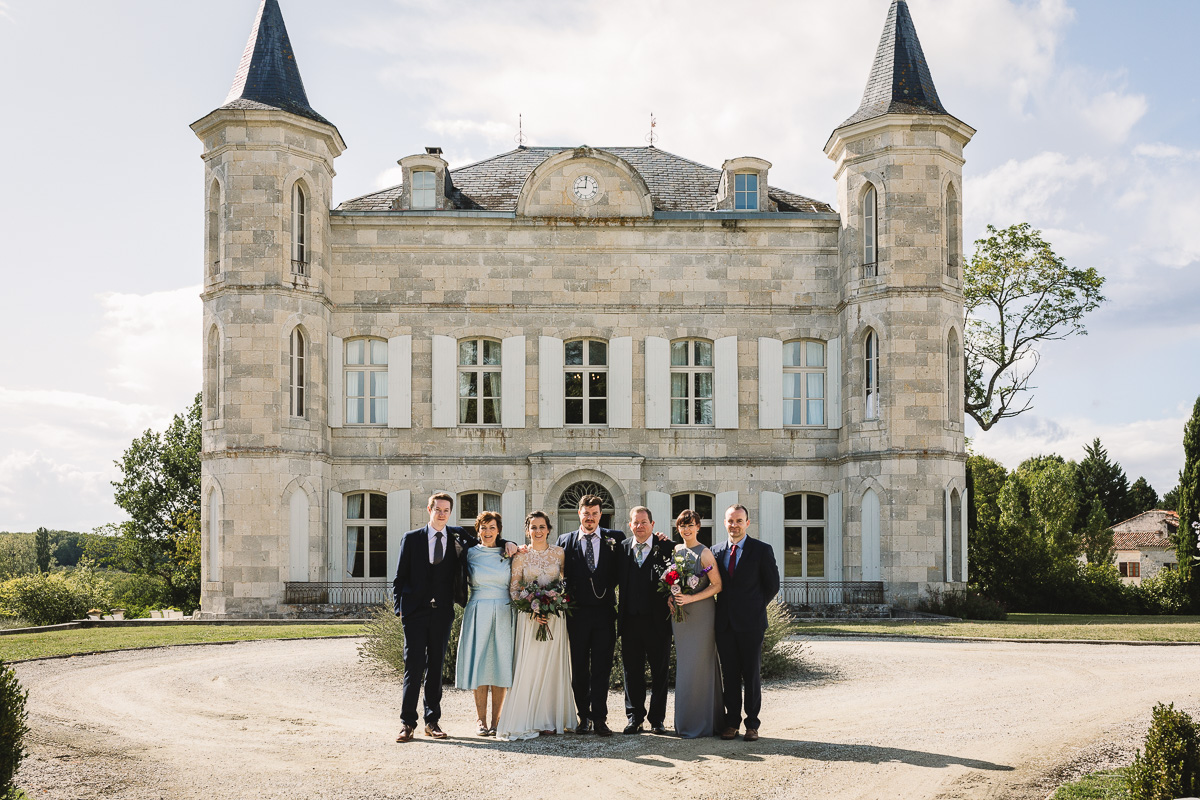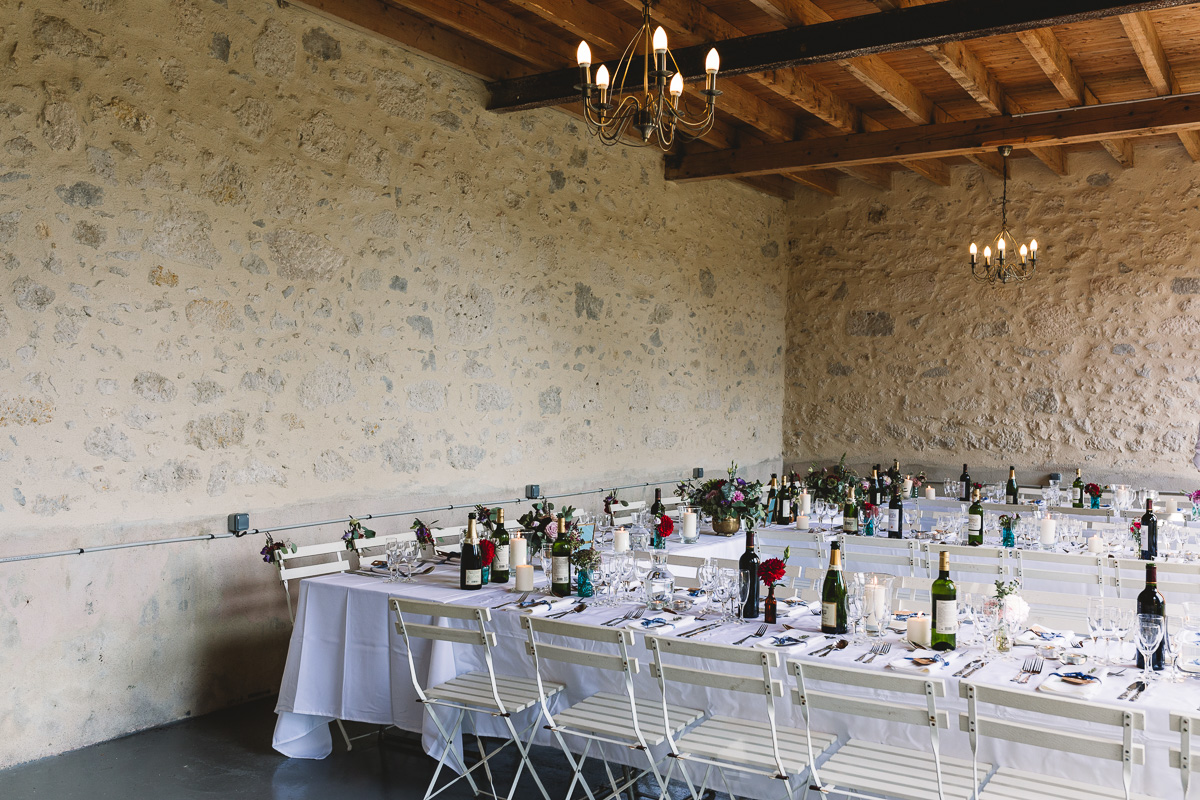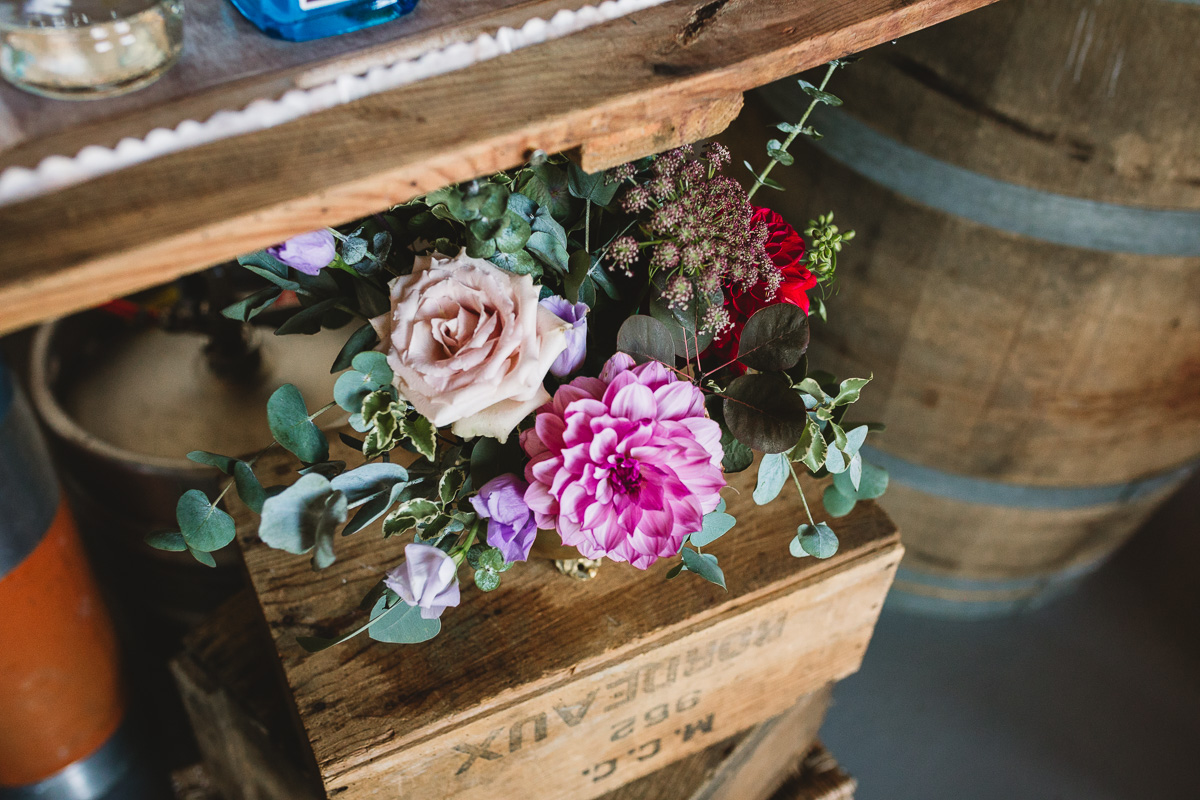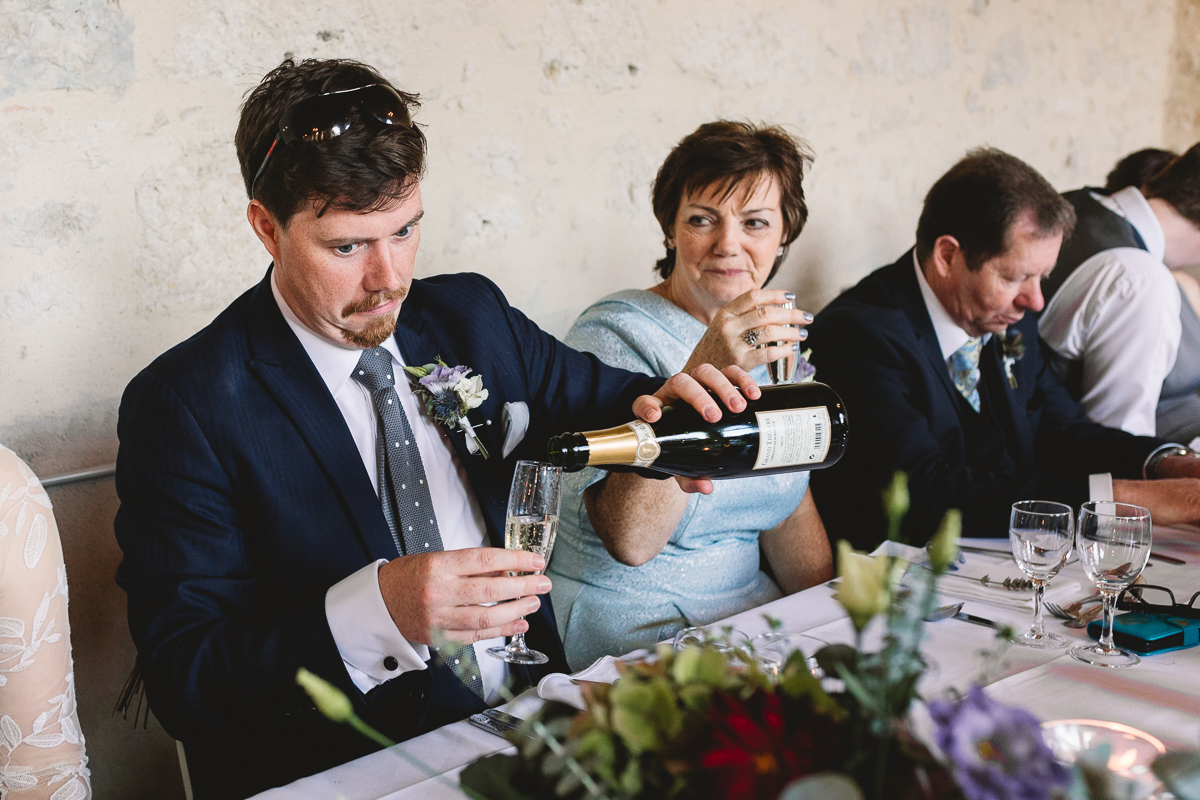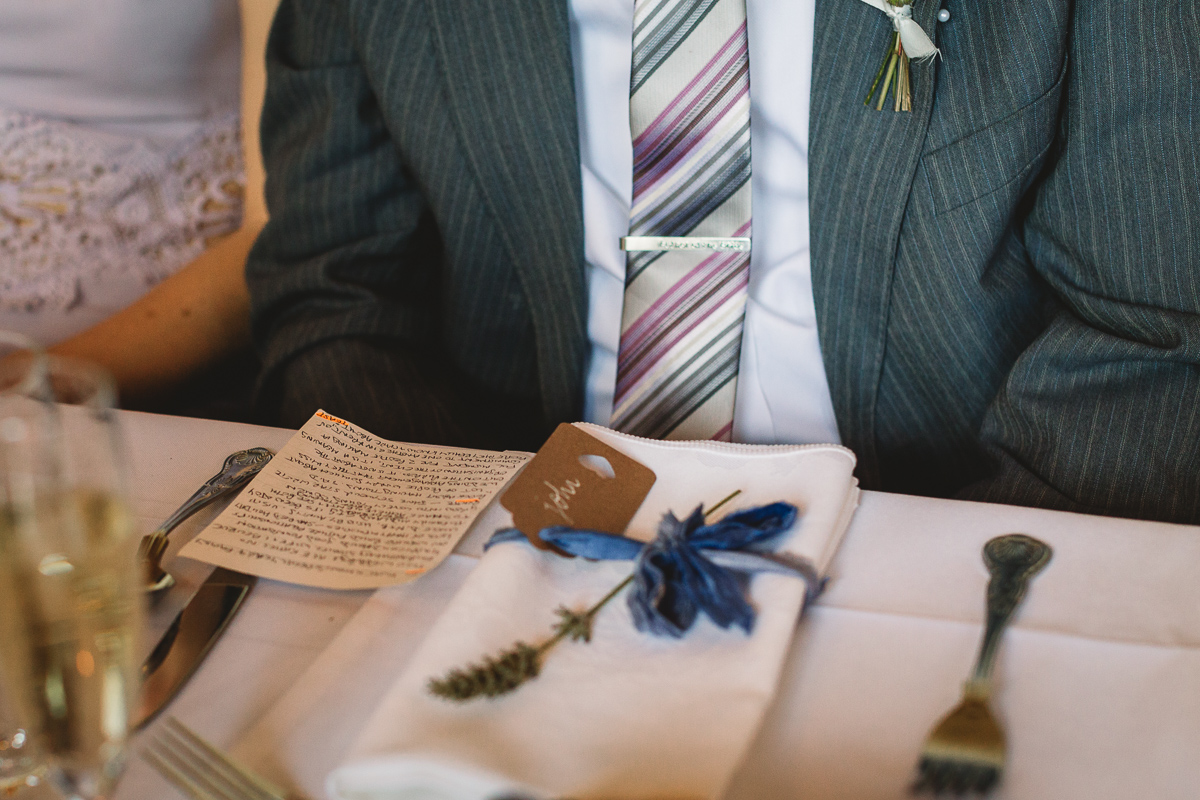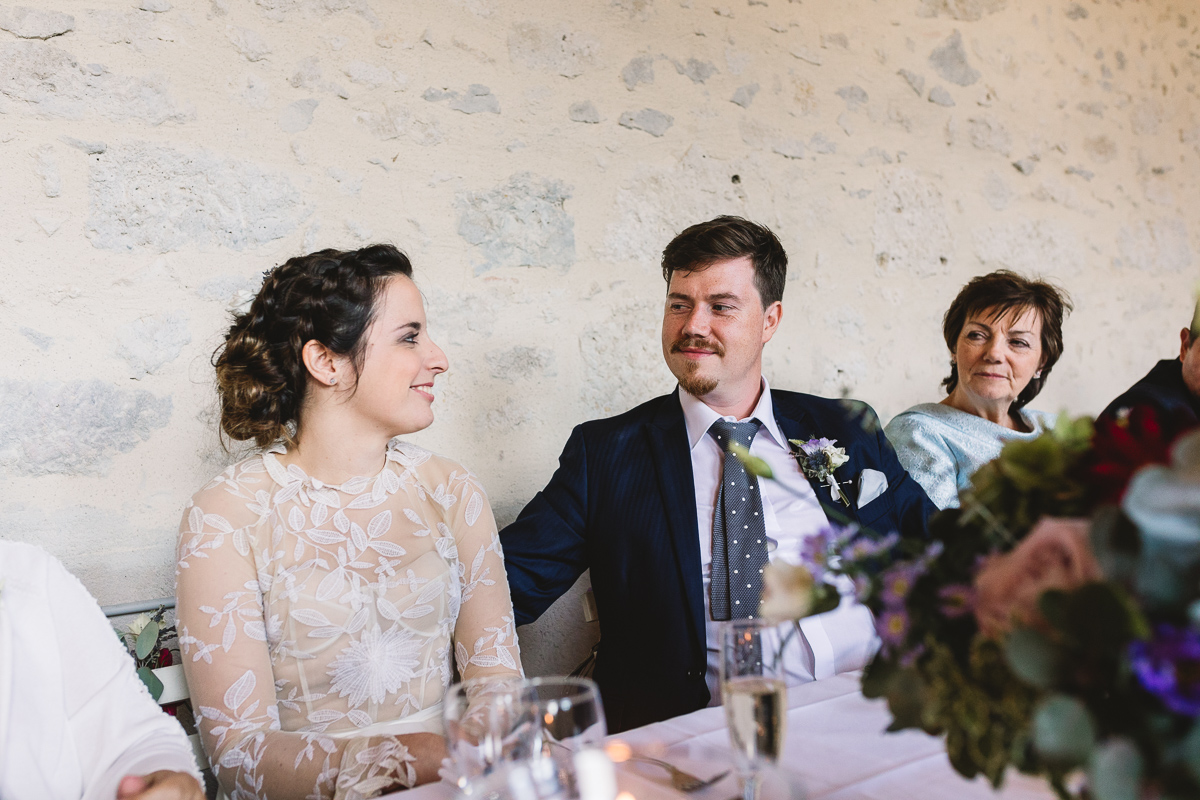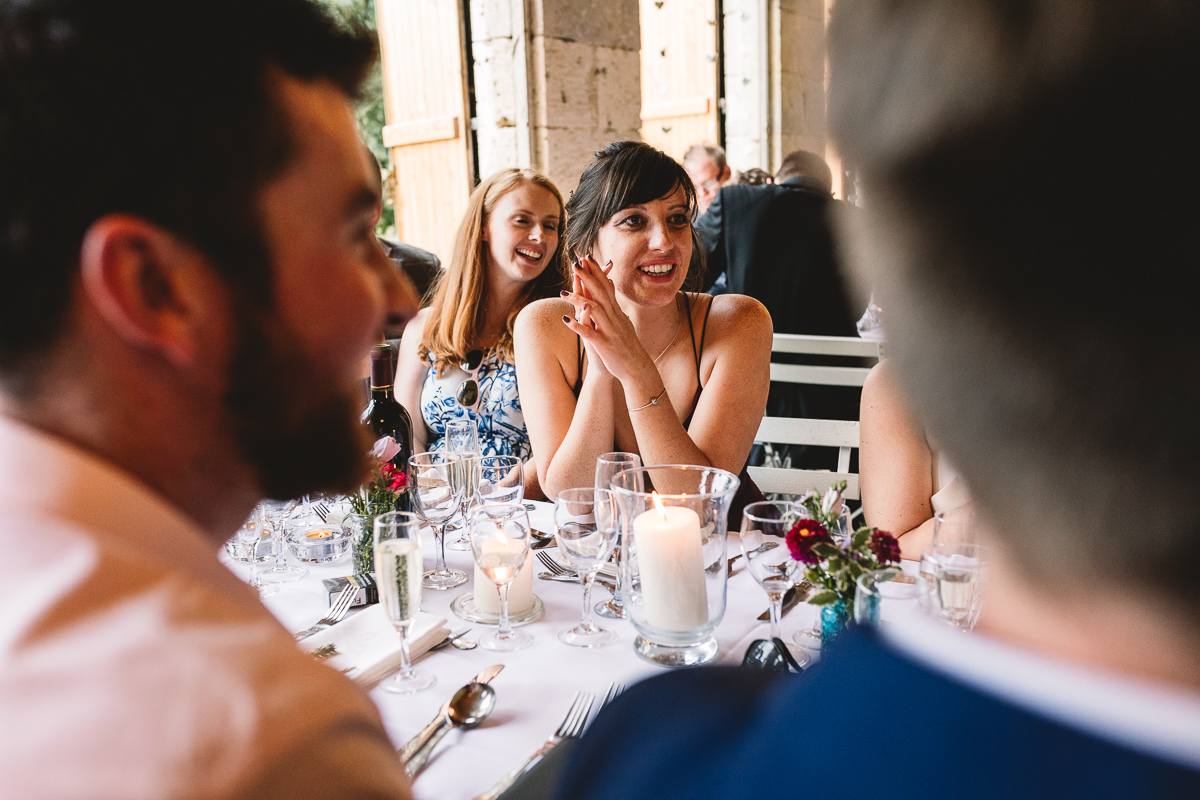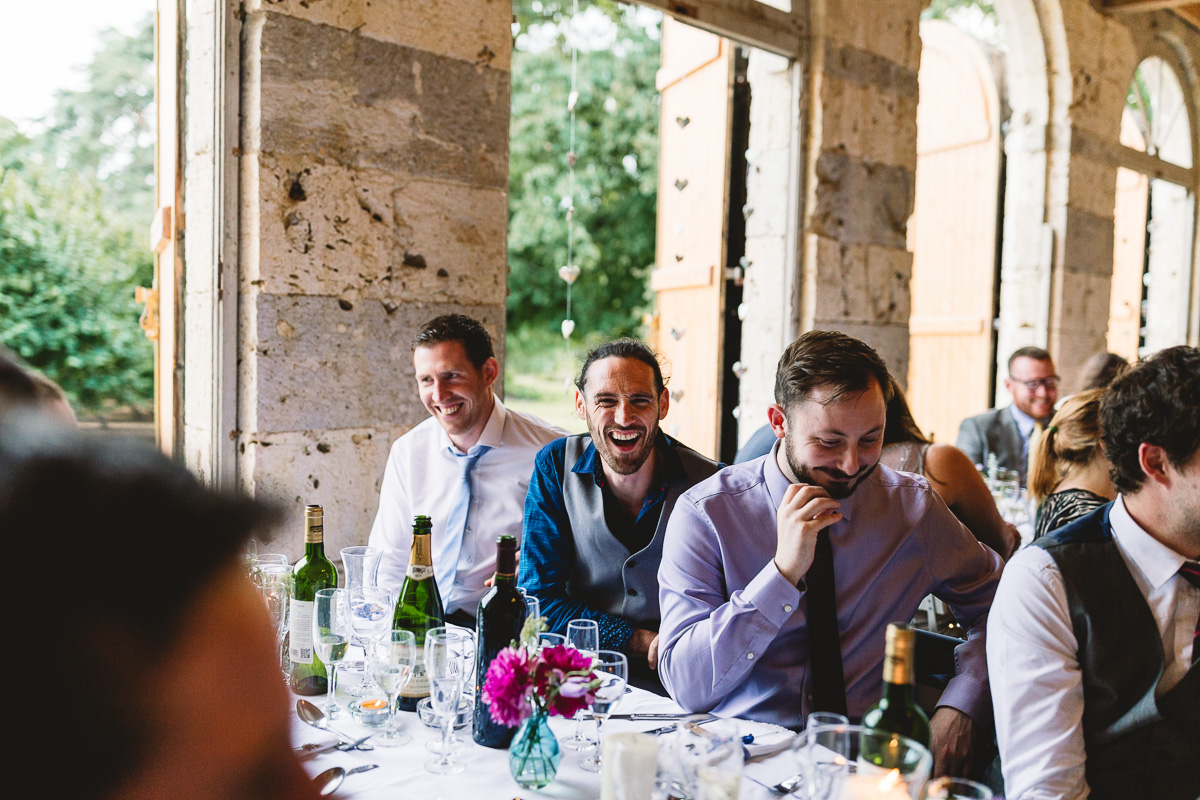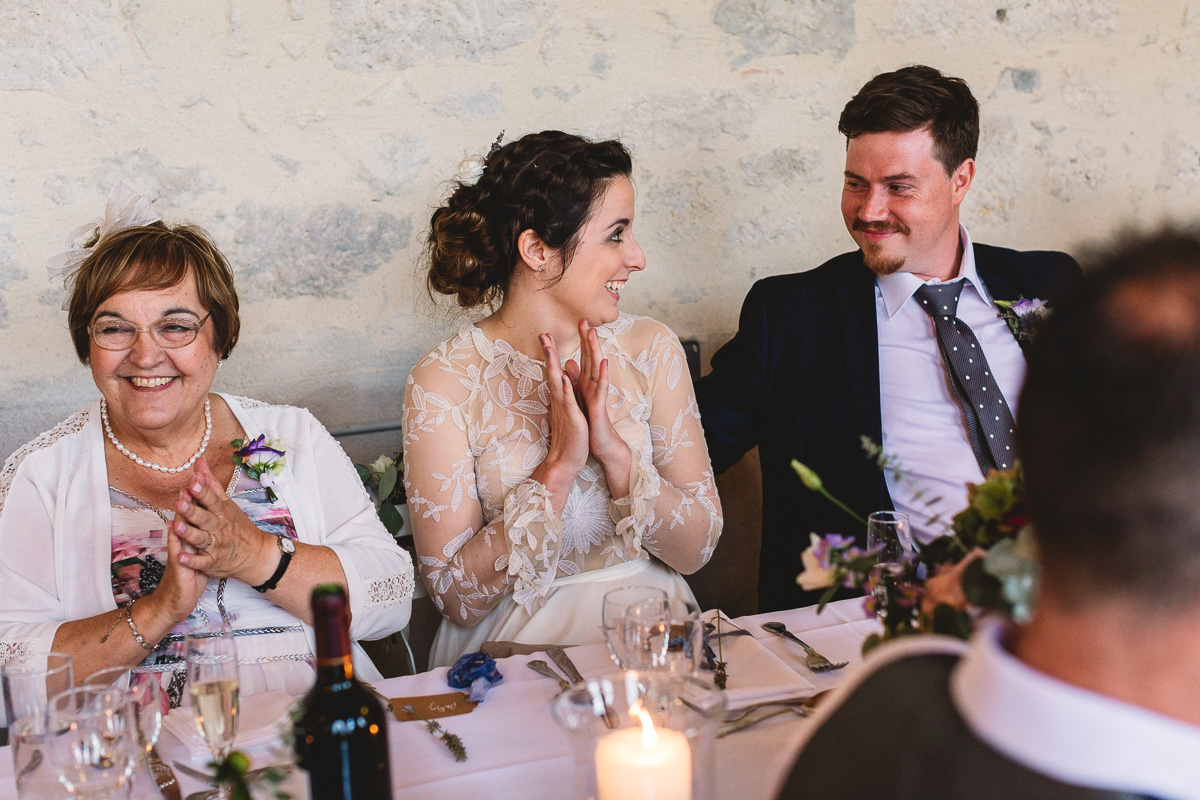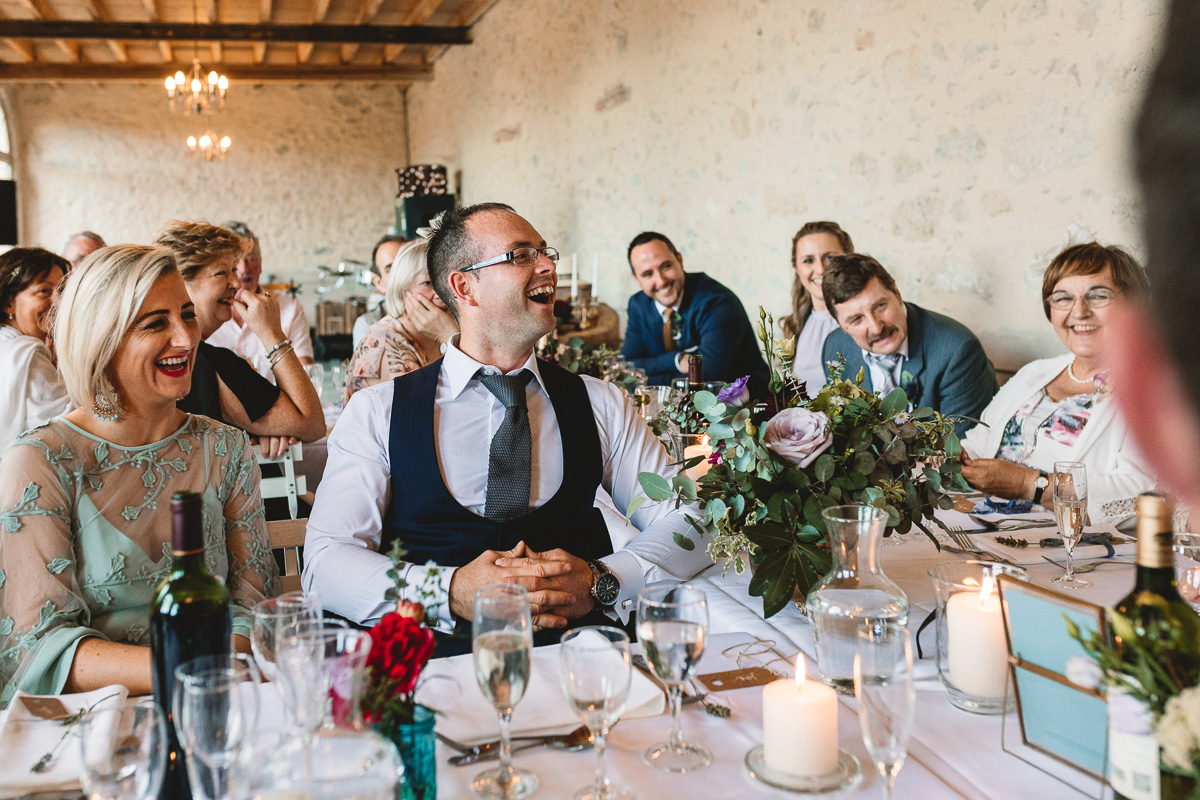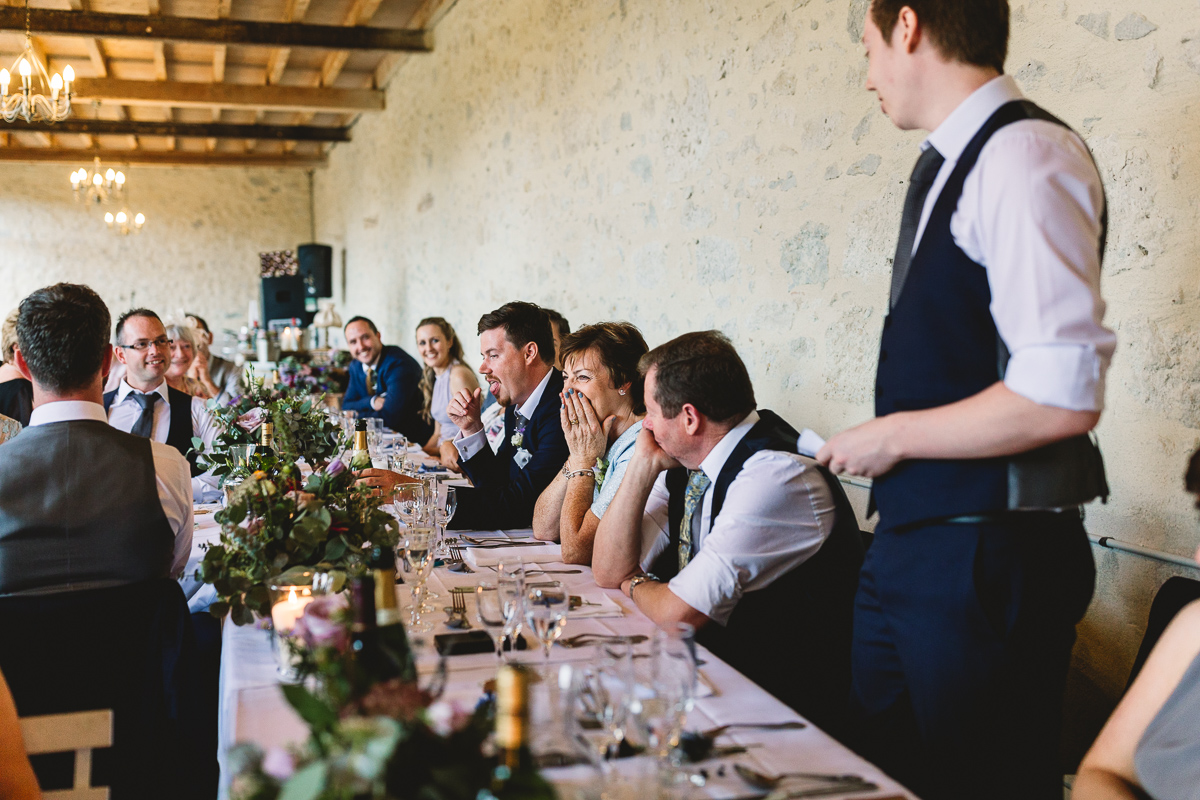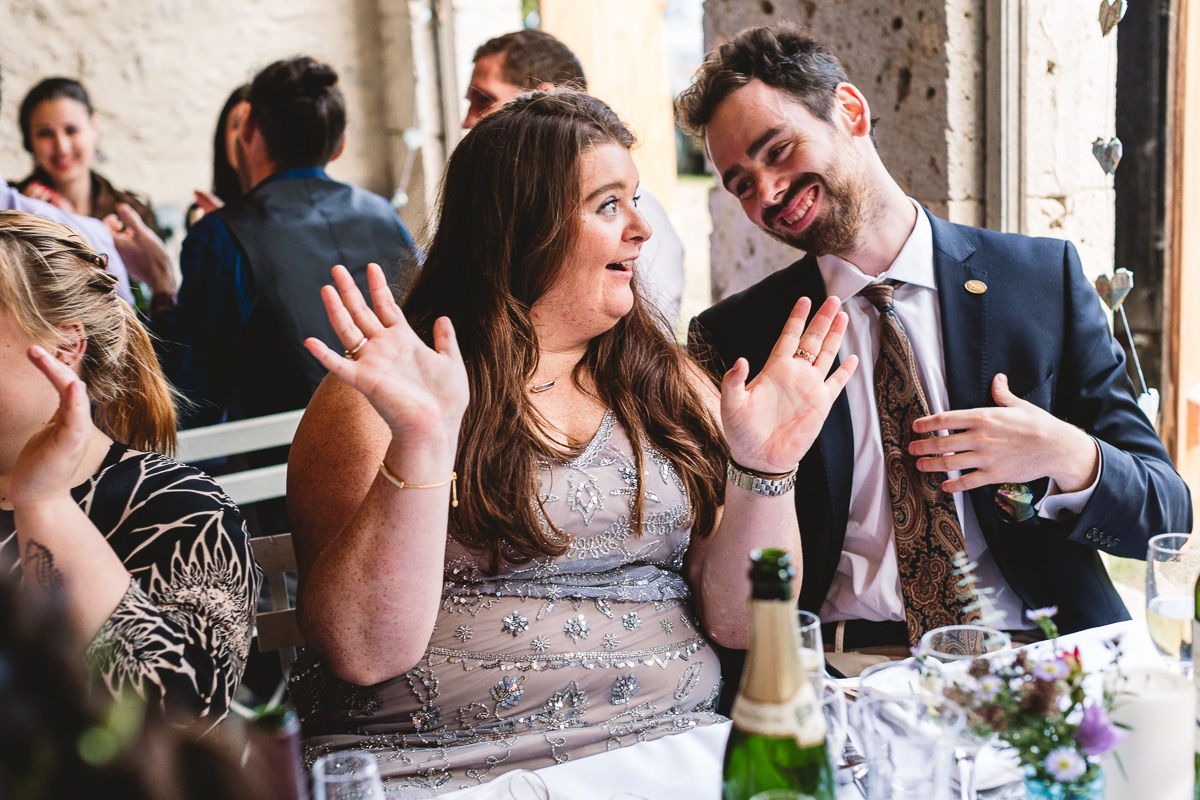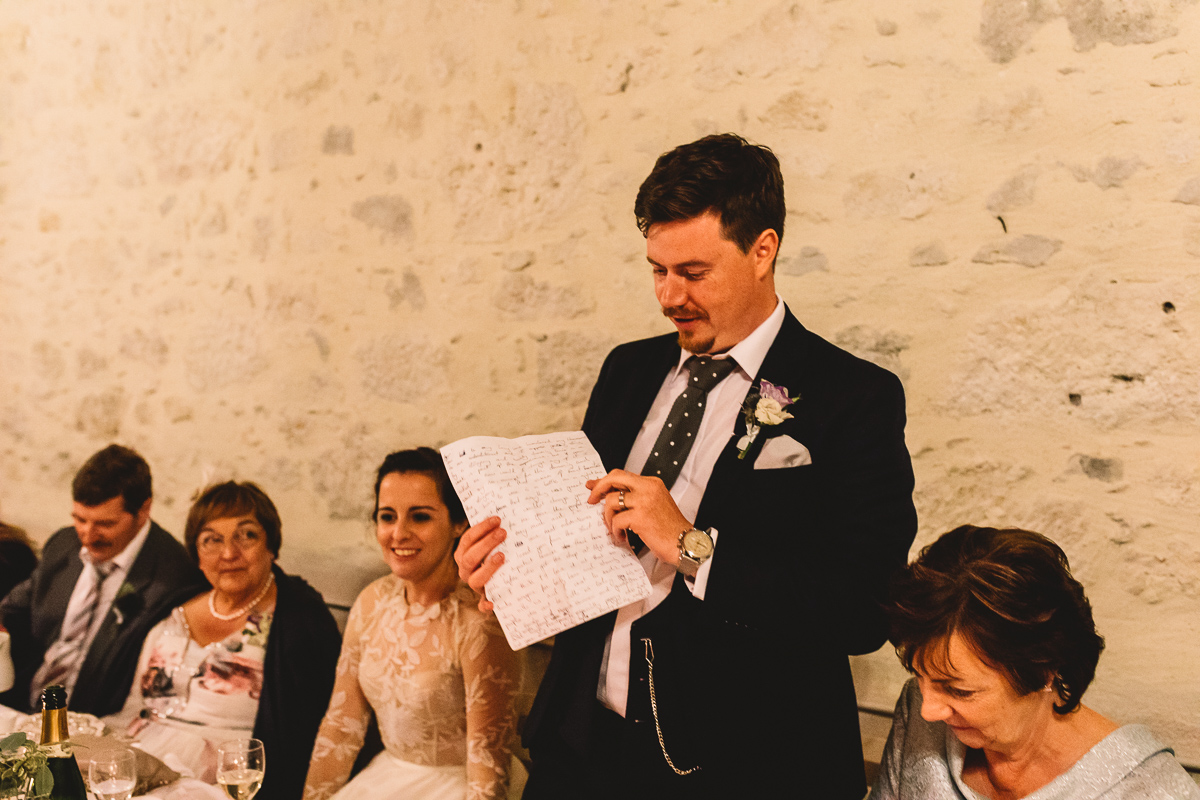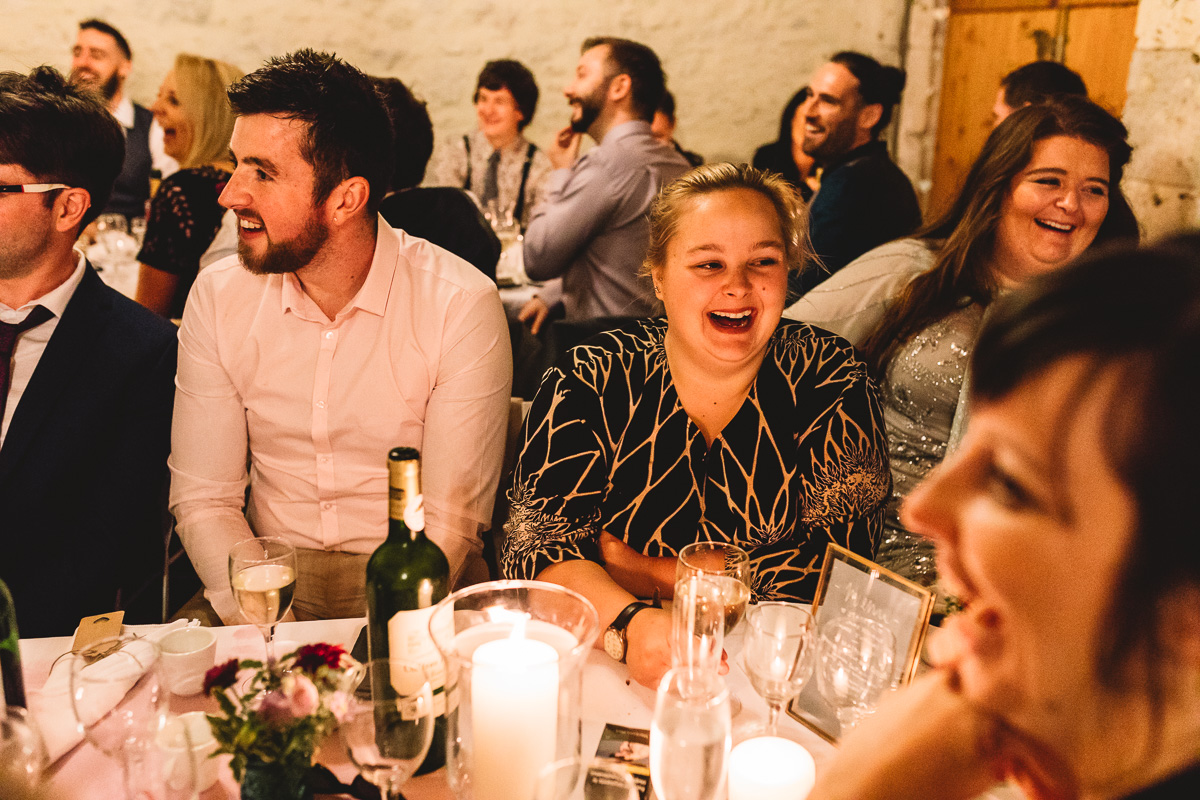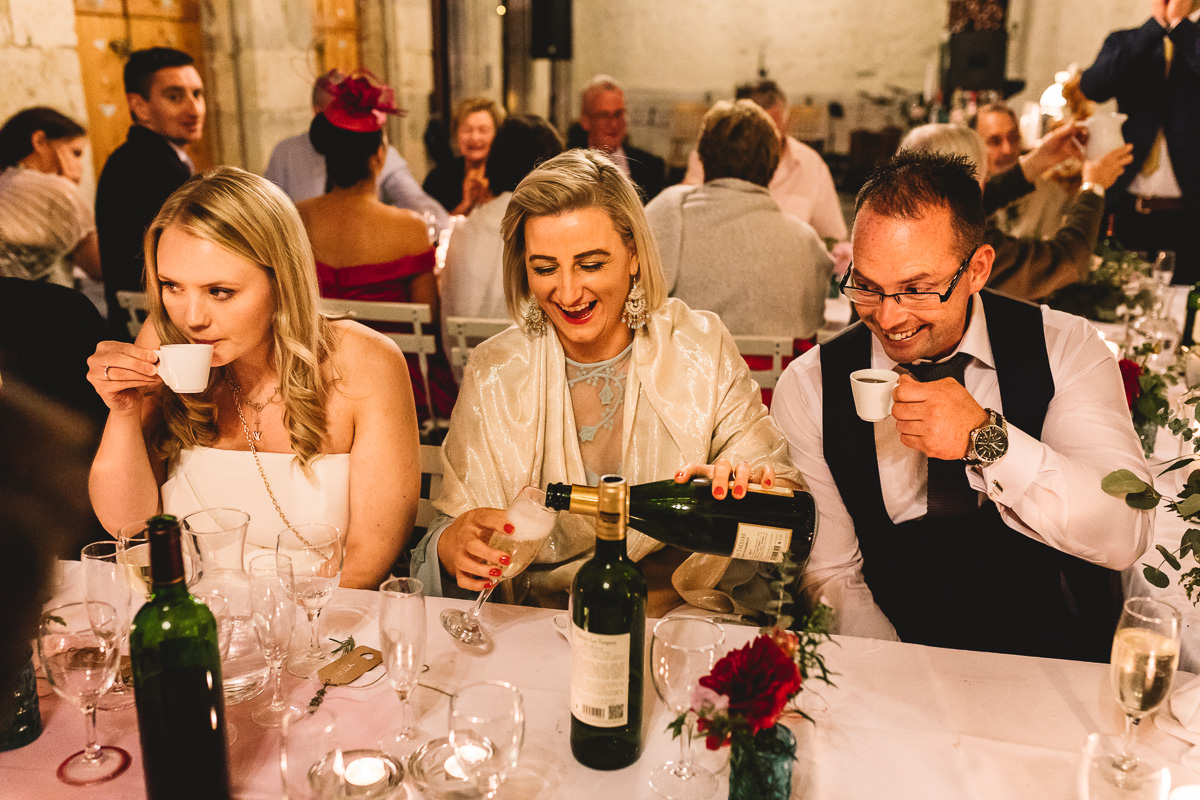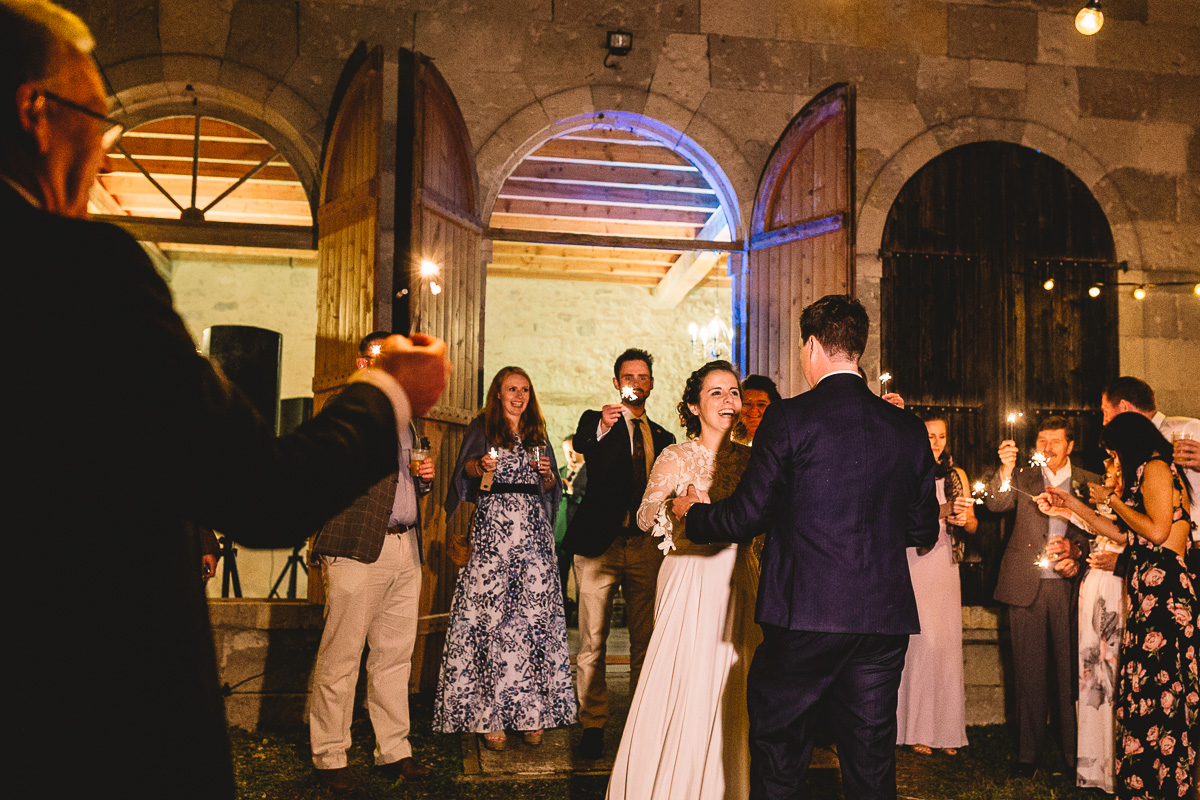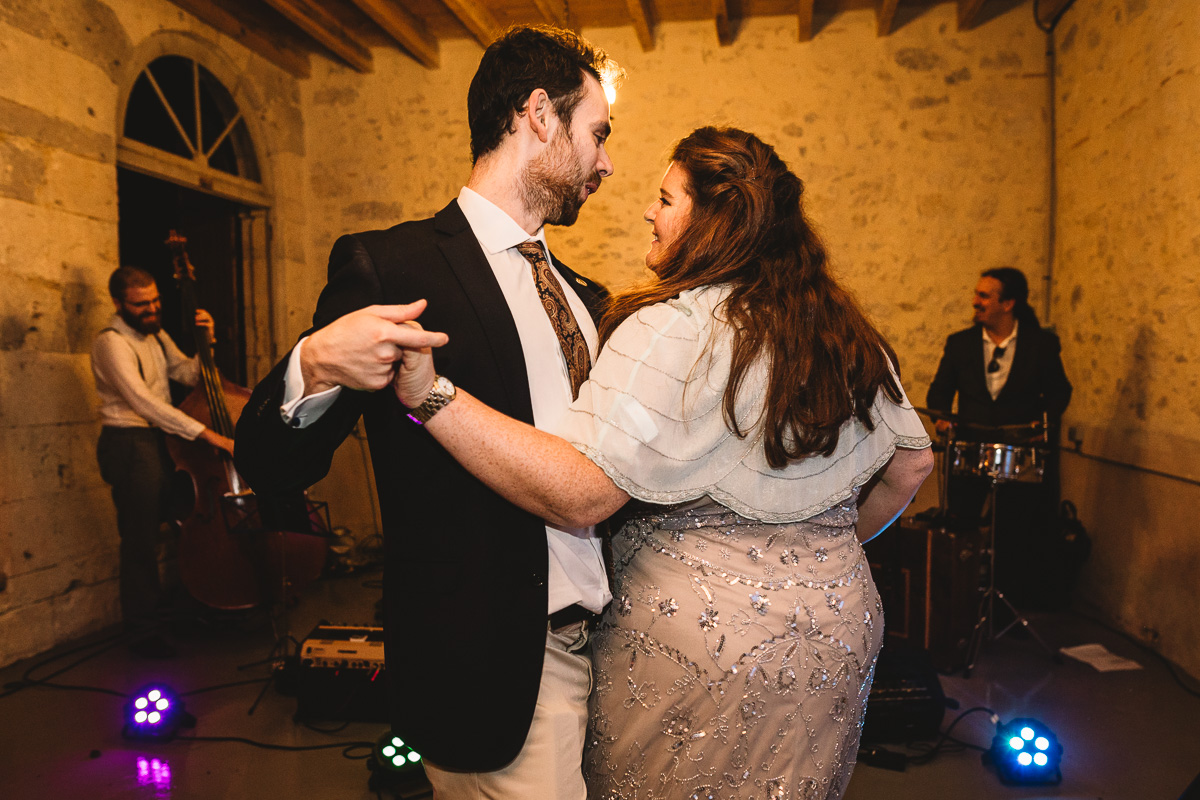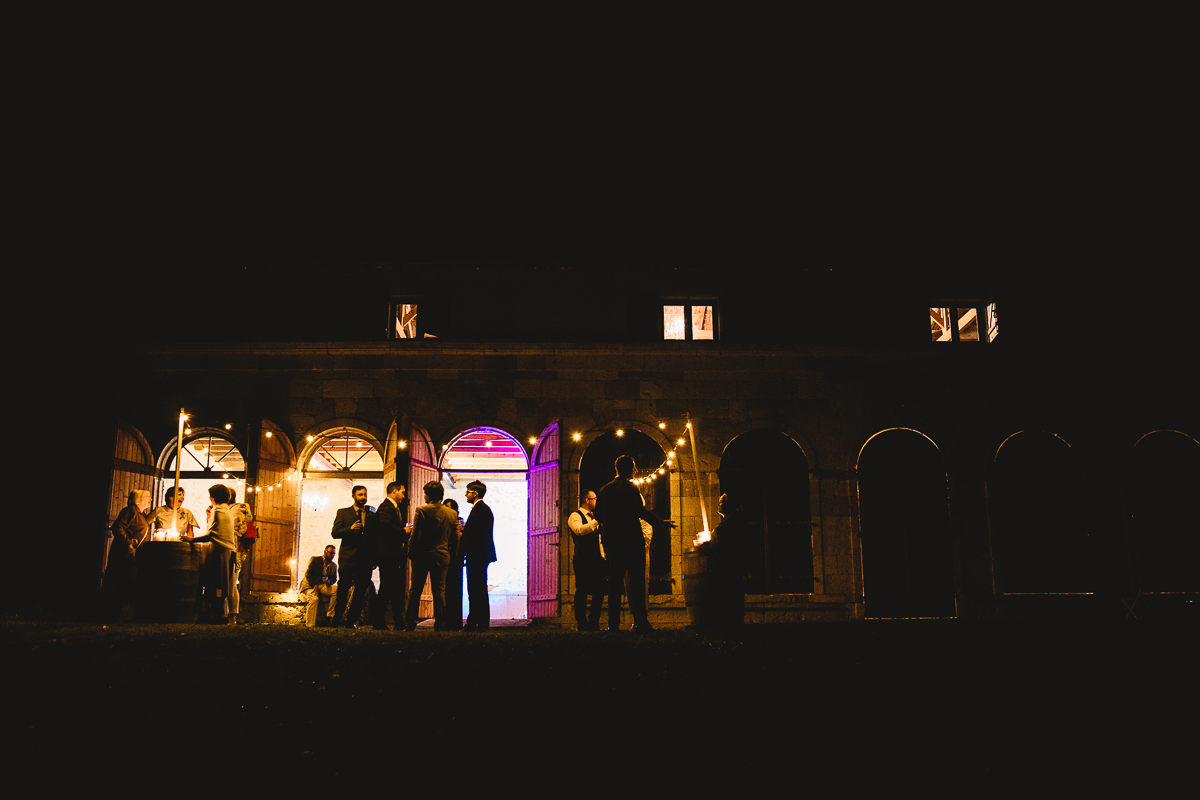 I'm a fun documentary wedding photographer based in Birmingham. My style is relaxed and informal, which works pretty well if you are like Lucy and Damien and feel super awkward having your photo taken. I love to travel for destination weddings so if you are planning to elope somewhere wonderful then we need to talk!